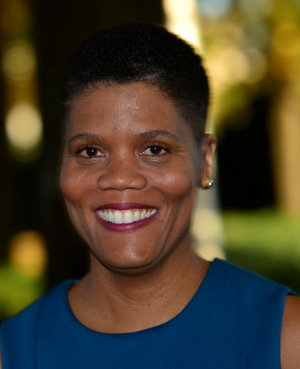 Rochelle Williams joined the Mary Black Foundation as Vice President of Strategy and Programs in January 2023. Prior to joining the foundation, Rochelle served as the Executive Director of the South Carolina Governor's School for the Arts & Humanities Foundation.
She has more than 20 years of experience working in the social sector as a strategy consultant, executive director, fundraiser, and grant-maker,
Rochelle was born in Panama City, Panama, and grew up on U.S. military bases in Panama, Italy, Texas, and North Carolina. She moved to South Carolina in 2009 when she married her husband, a Spartanburg native. They have one daughter.