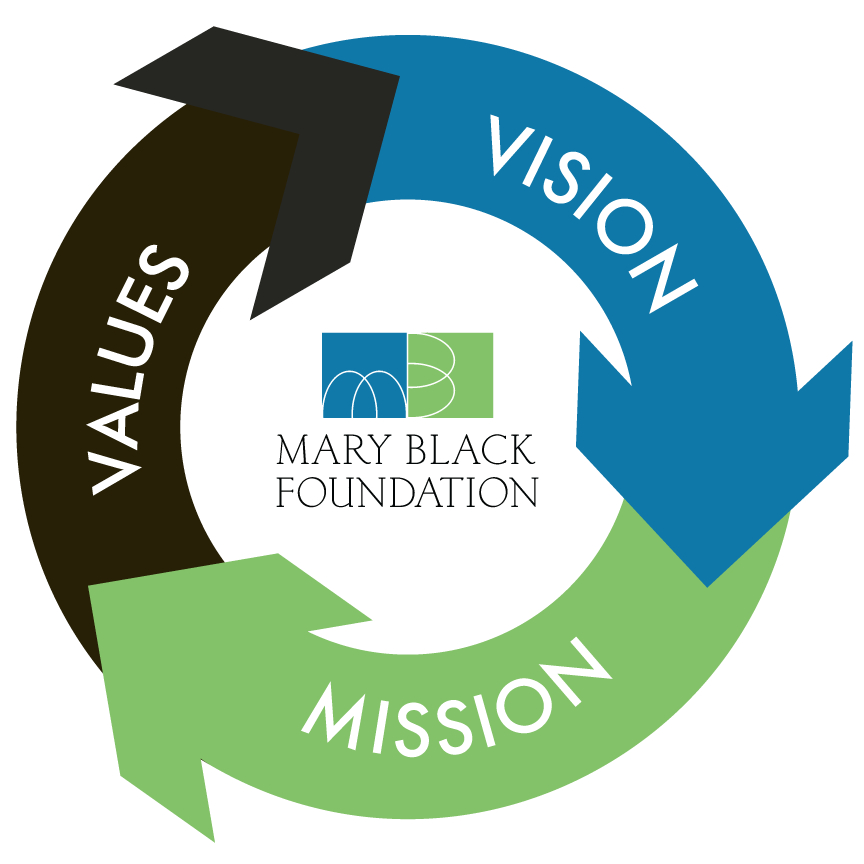 Vision
Spartanburg County is a welcoming and connected community where all residents can achieve health and wellbeing.
Mission
To increase opportunities for health and wellbeing through strategic investments in the people and communities of Spartanburg County.
Values
Impact: Our results improve and transform people's lives.
Collaboration: We connect with others to make our community stronger.
Accountability: We are responsible stewards of the Foundation's assets.
Respect:  We are open, inclusive, and caring.
Equity: We believe all people should have the opportunity to succeed.