In addition to investing in our two priority areas, the Mary Black Foundation promotes health and wellness in Spartanburg County, SC through the Community Health Fund (CHF). The CHF is an annual grantmaking opportunity for projects outside of the Foundation's Early Childhood Development and Healthy Eating | Active Living priority areas and, generally, represents 10-20% of the Foundation's total grantmaking.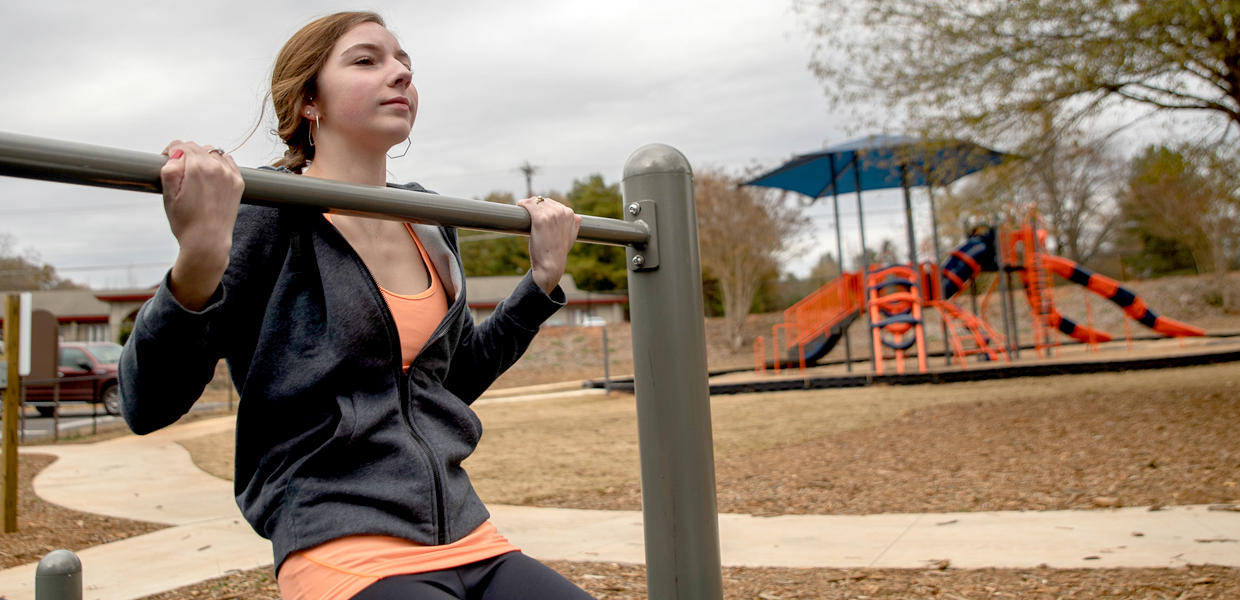 2020
Organization
Amount Paid as of September 31, 2020/Description
Adult Learning Center
$9,000 to assist with staffing and training needed to offer comprehensive adult education services while adhering to COVID-19 safety protocol.
Angel's Charge Ministry
 $15,000 in general operating support to serve women during and after incarceration by providing assistance with housing, case management, and advocacy to reduce recidivism and to facilitate a healthy productive reentry into our community.
Big Brothers Big Sisters of the Upstate
 $20,000 to assist with operational costs related to providing one-on-one mentoring opportunities to Spartanburg children and adolescents.
Children's Cancer Partners
$5,000 for assistance with transportation to diagnostic and treatment services to ensure children have access to needed cancer care.
CommunityWorks
 $50,000 to assist with the Bring Back the Burg fund which will help small businesses recover from and survive the economic impacts of coronavirus.
EMERGE Family Therapy and Teaching Clinic
$60,000 to partially fund a full-time therapist who will be dedicated to community needs that arise out of the current COVID-19 pandemic.

$176,000 over 18 months to support efforts to increase community awareness of mental health services and to increase its capacity to serve Black, Indigenous, and People of Color in the Spartanburg community.

E.P. Todd Elementary School
$1,500 to support a Black History Program at E.P. Todd Elementary School
GoForth Recovery
$37,500 for continued financial support for a peer support specialist who provides screenings, referrals, and programs to help men who are facing addiction.
Habitat for Humanity
$15,000 to assist with general operating expenses related to their work in providing housing and home repairs for low-income families.
Healthy Smiles of Spartanburg
$75,000 to provide children living in low-income households access to dental care, including school-based screenings, an onsite dental clinic, and a mobile dental clinic.
Mount Moriah Baptist Church
$75,000 to support the community with needs specific to COVID-19, including mental health and wellbeing services, providing on-site and virtual academic tutorial services for students kindergarten through 12th grade, and expanding food distribution to address food insecurity and food inaccessibility.
ReGenesis Health Care Center
$75,000 for a crisis intervention coordinator who will partner with Spartanburg School District 6 to provide children and adolescents experiencing a mental health crisis with immediate assessment and care, preventing unnecessary visits to the emergency room and improving continuity of care.
SAFE Homes Rape Crisis Coalition
$75,000 to fund a full-time therapist who will work with victims of domestic violence and sexual assault, a need that is increasing due to family instability caused by economic uncertainty and stay at home recommendations.
The Salvation Army
$15,000 to assist with operational costs for safety net services including case management, rent and utility assistance, food, clothing, and programming for under-resourced youth.
Sherman College of Straight Chiropractic
$15,000 to support the low-cost health clinic that provides chiropractic care to uninsured and underinsured individuals in Spartanburg.
The South Carolina School for the Deaf and Blind Foundation
$15,000 to support K-12 education for deaf and blind children in Spartanburg.
Spartanburg Alliance for the Mentally Ill
$2,500 to support the #stigmafree Spartanburg mental health campaign.
Spartanburg Area Mental Health Center
$214,385 over 18 months to address the stigma within communities of color about accessing mental health resources.
Spartanburg Community College
$15,000 to partner with a national consultant to conduct a student mental health assessment and develop a strategy to address gaps and barriers in the school's mental health services.
Spartanburg County School District Seven
$500 donation to support the CEO program at Carver Middle School.
Spartanburg Interfaith Hospitality Alliance
$27,000 to support a part-time case manager for one of its programs, the Opportunity Center. The program supports several of the basic needs faced by individuals who are currently without safe, stable housing.
United Way of the Piedmont
$55,500 for continued support for a community resources coordinator who helps vulnerable families in Spartanburg County create a pathway to financial stability, an increasing need due to the economic crisis caused by COVID-19.

$25,000 to support the Opportunity Housing Collaborative, which will guide the development of funding, policies, and programs to ensure sustainable neighborhoods and increase affordable housing options.

Upstate Family Resource Center
$6,000 to continue the efforts of PASOs to connect Spanish-speaking families in Spartanburg County with available resources and support to minimize the impact of COVID-19.

$15,000 in general operating support to provide safety net services that help families overcome crisis and stabilize financially.

Upstate Warrior Solution
$5,000 to provide critical case coordination for veterans related to the COVID-19 crisis.
Upstate Workforce Futures Corporation
$9,200 to support the ACHIEVE program, which offers employment and educational opportunities for young people ages 16-24 through GED preparation and employability training.
2019
Organization
Amount Paid as of December 31, 2019/Description
Big Brothers Big Sisters of the Upstate
$2,000 to support participation in the National Big Brothers Big Sisters conference.
Boys and Girls Club of the Upstate
$40,000 for after school and summer programs at 7 elementary schools in Spartanburg County, specifically to support health and wellness programs.
Christmas in Action
$18,000 to construct accessibility ramps for seniors, those with disabilities, or those who are otherwise disadvantaged.
City of Spartanburg
$20,000 to purchase a drug incinerator system that will be utilized by the Spartanburg Police Department as well as other police agencies and community partners.
GoForth Recovery
$25,000 to hire a peer support specialist who will provide screenings, referrals, and programs open to clients as well as the broader community.
Mobile Meals Service of Spartanburg County
$40,000 to purchase a combination oven/steamer to replace a 16+ year old commercial oven and 2 steamers.
SAFE Homes Rape Crisis Coalition
$20,000 to for a victim advocate who will provide crisis counseling, personal advocacy, and supportive services at the emergency shelter location.
South Carolina Waterfowl Association
$10,000 to provide students and chaperones in Spartanburg County the opportunity to attend Camp Leopold.
St. Luke's Free Medical Clinic
$40,000 to continue serving the uninsured population at a level consistent with the need in Spartanburg County.
The Charles Lea Center Foundation
$10,500 to place basic health monitoring and assessment equipment in each of the Charles Lea Center's sixty group homes.
United Way Association of SC
$5,000 to support the SC Census Initiative as outlined in the SC Counts: 2020 Census Collaborative
United Way of the Piedmont
$29,000 for a Community Resource Coordinator to help vulnerable Spartanburg County families create a pathway to financial stability.

$2,000 to support the production and distribution of resource cards that refer families to assistance in the areas of housing, legal aid, health care, and mental health care support.
2018
| | |
| --- | --- |
| Organization | Amount Paid / Description |
| Adult Learning Center | $30,000 for core services: basic literacy, English for Speakers of Other Languages, Pre-GED and GED classes, pre-employment training, and scholarships for residents of Spartanburg County. |
| Angels Charge Ministry | $7,500 to increase organizational capacity by hiring a Case Manager. |
| Bethlehem Center | $10,000 to support the Innovation Lab and financial literacy programs. |
| Big Brothers Big Sisters of the Upstate | $10,000 to support a coordinator to manage volunteer for the Bigs in Blue and First Responders Mentoring Program. |
| Children's Cancer Partners of the Carolinas | $15,000 to connect families of children with cancer with essential services, such as travel, lodging, nutrition, medication, and emotional support. |
| Healthy Smiles of Spartanburg | $30,000 to provide access to free and restorative dental care to low-income children. |
| Rockefellar Philanthropy Advisors | $7,500 to match a $7,500 grant from The Spartanburg County Foundation to allow Upstate Family Resource Center to participate in The Fund for Shared Insight's Listen for Good Initiative. |
| Spartanburg Alliance for the Mentally Ill | $10,000 to increase organizational capacity through volunteer recruitment and services in Spartanburg. |
| Spartanburg County School District Three | $40,000 to assist with startup costs and training associated with joining the national AVID program. |
| Spartanburg Lions Foundation | $7,150 to purchase a camera and printer to provide free vision screening to school-age children in Spartanburg County. |
| Spartanburg Regional Foundation (for the Spartanburg Council on Aging Partnership) | $30,000 to hire a director to lead the collaborative and create a long-range sustainable plan for coordination of senior services in Spartanburg County. |
| University of South Carolina Upstate Child Protection Training Center | $35,000 to fund the salary of a full-time Training Coordinator at the Center. |
| Upstate Warrior Solution | $25,000 to support two positions, a part-time fellow to identify and engage veterans and a full-time case and outreach coordinator to educate and engage law enforcement, and others who encounter veterans who are at-risk or already justice-involved. |
| YMCA of Grater Spartanburg | $10,000 to support the construction of the Youth Development Pavilion in memory of Rob Chapman. |
2017
| | |
| --- | --- |
| Organization | Amount Paid / Description |
| Boys and Girls Clubs | $40,000 for general operating support to sustain the Chesnee Elementary After School Club. |
| Habitat for Humanity | $7,500 to replace street lighting in the Una Habitat Neighborhood. |
| Northside Development Corporation | $25,000 to support a 14-week pilot program, The Northside START ME: Business Accelerator, which supports small businesses and entrepreneurs. |
| Project HOPE Foundation | $40,000 to help renovate a 12,000+ square foot facility in downtown Spartanburg into a therapeutic clinic for children with autism. |
| St. Luke's Free Medical Clinic | $40,000 for general operating support to provide healthcare to the uninsured. |
| United Way of the Piedmont | $15,000 to provide training for the Compassionate Schools project. |