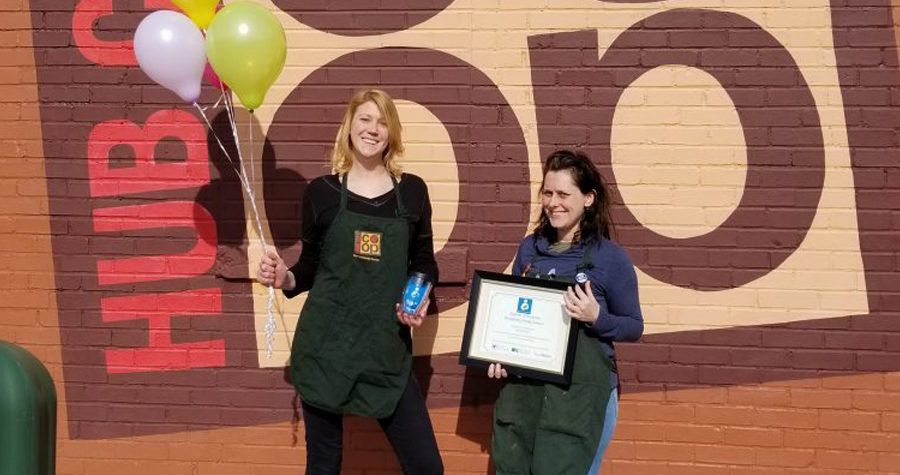 Today's blog is written by Mary Ann Cleland, on behalf of Breastfeeding Friendly Spartanburg 
Breastfeeding Friendly Spartanburg, an effort that began under the Road to Better Health's Birth Outcomes Taskforce,  has been successful since its launch last fall.   Several businesses and organizations have committed support to Breastfeeding Friendly Spartanburg.
Businesses taking part include professional services, retail stores, restaurants and non-profit organizations.
The Crepe Factory, is one of the Downtown Spartanburg Breastfeeding Friendly businesses. The owner, Denise Mehl, is proud to be a participant and said, "We provide a welcoming and supportive environment for nursing mothers because we acknowledge the health benefits of breastfeeding for mothers and babies. Our back room is available for mothers that desire to breastfeed in private."
The Spartanburg Science Center is another organization taking part in the program.  Executive Director, Jennifer Hoy stated, "The Spartanburg Science Center strives to excite, educate and engage learners of all ages. The unique science of breastfeeding provides a mutually beneficial option for mother and baby. Patrons to the Science Center should feel comfortable nursing their baby in our museum if they so choose."
These businesses along with other Breastfeeding Friendly Businesses: Bella Dance Studio, First Presbyterian Church of Spartanburg, Hope Remains Ranch, Hub City Co-op, Partner's For Active Living, Showoffs Kids Boutique, The Spartanburg Area Chamber of Commerce, Spartanburg Convention & Visitors Bureau, Spartanburg Economic Futures Group, Spartanburg Regional Hospital, and USC Upstate, are making a positive impact on the health of our community through breastfeeding awareness!
If your organization would like to receive recognition for your support of breastfeeding mothers or to learn more about the program, please click here!