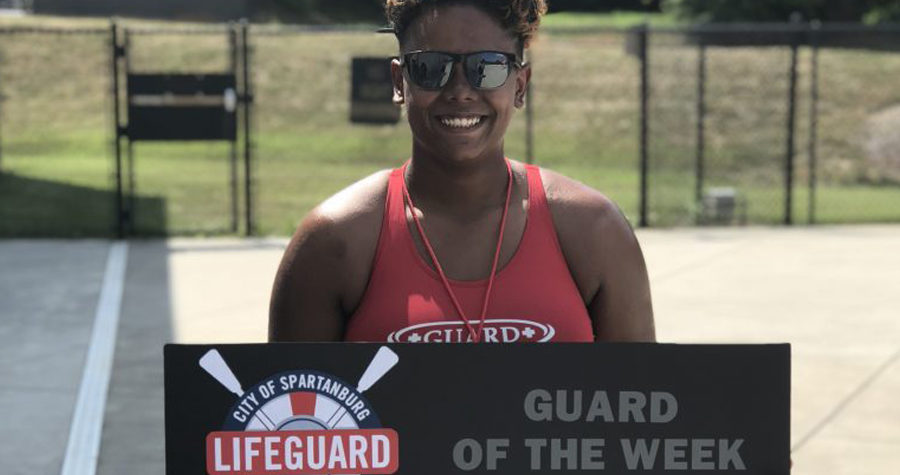 Like many other teens in Spartanburg County, Bri Aponte has a very busy schedule. A rising junior at Spartanburg High School, a member of the JROTC, a committee member for PFLAG's Youth Pride, and a leader of the Mary Black Foundation Connect Adolescent Health Youth Ambassador Team.
Working with the Youth Ambassador Team Bri has starred in a commercial to raise awareness about Connect and adolescent health, has been a key influencer in Connect's social media, has participated in several community events, and has personally referred peers to the Connect website to find resources to improve their health and well-being. Bri's leadership and passion for improving the health and wellness of teens is inspiring.
In addition to being an advocate and champion for adolescent health, Bri works as a lifeguard at the City of Spartanburg Parks and Recreation CC Woodson Community Center pool. This week, the City Parks and Rec. staff have recognized Bri as Life Guard of the Week! With all of the hard work, dedication, and positivity that Bri brings to Spartanburg, the Mary Black Foundation wants to highlight the passion this young leader has for Spartanburg.
Good job Bri! The Mary Black Foundation staff is immensely proud of you!