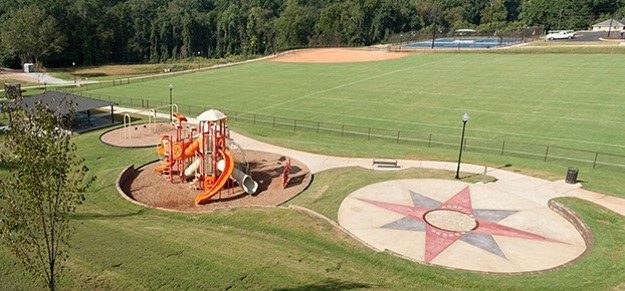 This week's blog is written by Kim Moultrie, Parks and Recreation Director, City of Spartanburg Parks and Recreation
In February, I attended my first Active Living Research Conference. This conference brings together active living researchers and champions from over 30 disciplines to advance knowledge and action around active communities. The conference theme was the Intended and Unintended Outcomes of Building Active and Healthy Communities. As a Parks and Recreation professional, I was drawn to research findings involving health inequity, social inclusion, community engagement and empowerment.
With health data from the recently publicized Spartanburg Racial Equity Index by the Metropolitan Studies Institute of USC Upstate in hand, I heard from researchers with findings that our community can use to close these gaps. Creating an equitable parks system means creating a complete park system, with green spaces that tackle health inequities through civic engagement while being spots of pride throughout Spartanburg.
Regardless of where you live, there should be an easily accessible, safe park nearby.  Recent park improvements throughout the city and county have been made with this goal in mind. Over the past five years, funding has been allocated to restore neighborhood and community parks, to build linkages in a county wide trail system, to open an aviation themed park and reopen the Cleveland Park playground. Local leadership understands the value of a Complete Parks System.
The overall park experience includes getting to a park, spending time there, safety and maintenance, the proximity to quality schools, affordable housing, local businesses, key services, and more. The lack of a Complete Parks System contributes to disproportionate rates of chronic diseases, in children and adults. Expanding park availability is a baseline strategy for addressing obesity and related health problems. The well-being of our community begins with the well-being of our children.
Our focus in Spartanburg is to increase our communities' physical activity levels and reduce chronic health problems, and address inequity by engaging community members and enacting Complete Parks System policies. Continuing to create a Complete Parks System is an investment in our city and county that promotes economic development, public health, and community engagement.