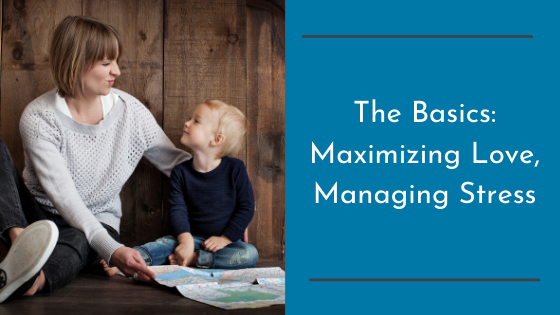 The Basics: Maximizing Love, Managing Stress
The second in a series of articles on The Basics: five FUN, SIMPLE and POWERFUL ways to give your child a great start. This week's blog is written by Melissa Sullivan, marketing communications consultant and mom of three, on behalf of The Palmetto Basics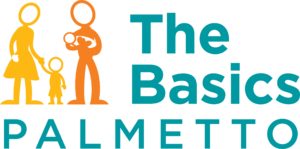 Seizing the Opportunity
Did you know that 80% of brain growth happens between birth and 3 years? Born out of a desire to come alongside families and offer practical, everyday ways to foster school readiness, The Palmetto Basics is helping parents seize this opportunity!
The Basics
What are The Basics? The Basics are five FUN, SIMPLE and POWERFUL ways to give your child a great start. These are science-based facts and suggested activities to boost brain development and learning.
1) Maximize Love, Manage Stress
4) Explore Through Movement and Play
Maximize Love, Manage Stress
There is no better time than now to focus on the first Basics, Maximize Love, Manage Stress. With the current Covid-19 pandemic and quarantine, parents and children are under more stress than ever. Being intentional about taking steps to manage your own stress and showing love to your child will benefit you both.
Taking care of yourself is one of the best things you can do for your child. Give yourself a break or "time-out" if you need it. Do something for yourself on a regular basis – it may be as simple as drinking coffee from your favorite mug, or taking a few minutes to get centered for the day. Exercise, even a short walk up the stairs or around the block, will boost your mood and energy level. Remind yourself you are doing the best you can right now!
Children thrive when their world feels loving, safe and predictable. Hold your baby when you feel the urge and respond with smiles, words and touch to show your love. If you have older children, give hugs or high-fives. Put a comforting hand on their shoulder and make eye contact when you speak with them. Most people respond positively to a calming touch, and holding or hugging your child can also help you relieve stress!
Are you familiar with EMERGE? EMERGE Family Therapy offers counseling for adults, children, and families. Counselors can provide a safe space to vent, a different perspective, or even just a listening ear. EMERGE also offers play therapy for children, as well as telehealth options. Offices are available in both Spartanburg (864) 583-1010 and Greenville (864)565-7010.
To learn more about The Basics, visit their website: http://palmetto.thebasics.org/