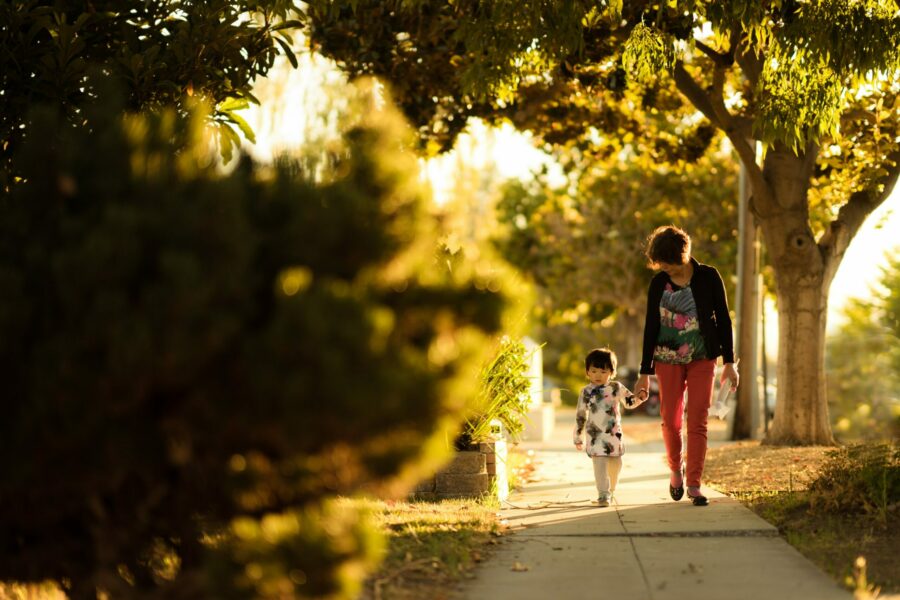 Hello Family Launches in Spartanburg
This week's Blog was written by Kaitlin Watts with Spartanburg County First Steps
Improving Birth Outcomes in Spartanburg
As January often brings the excitement of a new year, this year is extra special. This month, Spartanburg launches Hello Family, a program that has been in the making for the past five years. Multiple partners have been working at the local, state, and national level to bring Hello Family to our city in an effort to improve birth outcomes, reduce child abuse and neglect, and improve kindergarten readiness.
Molly Talbot-Metz, President & CEO of the Mary Black Foundation, says:
The greatest investment a community can make is in its children.
And Hello Family was created to do just that. This program seeks to improve outcomes for young children and their families by providing a continuum of evidence-based services for all children born in the City of Spartanburg, from prenatal care through age five.
City partners are building on the existing momentum in Spartanburg by allocating Hello Family funds to expand services for four local programs focused on early care and education. BirthMatters, Triple P, and Quality Counts are current programs while Family Connects will be a new addition to our city. Hello Family is partnering with these programs to help reach all parents and caregivers exactly where they are.
Website Launch
In addition to these programs, local residents can easily find help and support on the new Hello Family website, launching on January 12th. The website offers parents and caregivers a "one stop shop" approach to finding answers and connecting to local resources. The site includes information about Hello Family program partners along with child development and screening information. Hello Family's website will also host a "Find Local Help" section where residents can search by zip code for local services such as childcare and assistance with food and utilities. Caregivers can communicate with Hello Family support staff through email, text, or phone calls. Social media users can follow Hello Family on Facebook and Instagram after the January 12th website launch.
As a community, we know that raising children takes a village and we want Hello Family to be yours. Get in touch at info@hellofamilyspartanburg.org to learn more or get help today!
Additional Info:
Website launching mid-January at www.hellofamilyspartanburg.org
Health Equity
Achieving health equity is a data-driven, reflective, and ongoing process that requires integrity, transparency, and accountability to understand the structures and systems that produce inequities. The Foundation will deepen our understanding of how community needs differ and then invest in community-specific resources. Residents of Spartanburg County deserve opportunities to participate, prosper, and achieve maximum health and wellness.
To advance health equity, Spartanburg will need to ensure it has: (1) high quality education & employment, (2) safe & supportive neighborhoods, and (3) accessible, affordable, & culturally relevant health care.
The work of Hello Family falls in two bucket's of Mary Black Foundation's Health Equity Framework.
High Quality Education & Employment
Health Equity Framework
The work of Hello Family falls in the Early Care & Education Networks sub-category of the High Quality Education & Employment bucket.
Accessible, Affordable, & Culturally Relevant Healthcare
Health Equity Framework
The work of Hello Family falls in the Maternal & Child/Adolescent Health and Screening, Prevention, & Treatment sub-categories of the Accessible, Affordable, & Culturally Relevant Healthcare bucket.