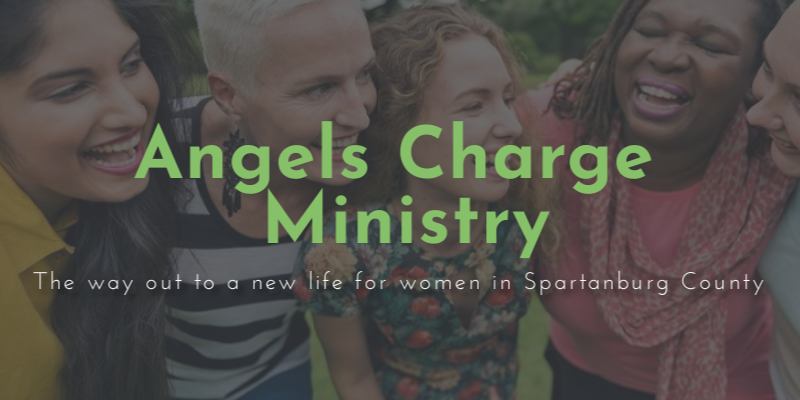 Angels Charge Ministry
The mission of Angels Charge Ministry is to offer a transitional housing program, case management, and advocacy to deter recidivism and to facilitate a successful reentry into our community for  women during and after incarceration.
Pastor Nannie Jefferies established Angels Charge Ministry in 2014. The mission was simply to provide the necessary tools for a successful reentry into society. Angels Charge has successfully helped women, young and old, ever since its inception.
Disparity, desperation, and the willingness to do good is what Pastor Nannie saw in many of the ladies she visited during her routine visits to the local jails and prisons. After observing many of these women completing their sentences and being released back into the environments they once came from, she realized that more needed to be done to battle drug relapses, return to criminal behavior, and more importantly Recidivism.
Reducing Recidivism
The definition of recidivism is: the tendency of a convicted individual to re-offend.
We all come from different walks of life. Some may have had the opportunity to live in a stable home where success was encouraged. Some may have struggled to make ends meet. Regardless of the situation, we all have our struggles. Jails are full of individuals from many walks of life. Within those cells you will find individuals struggling with addiction, individuals that have been neglected, individuals that simply needed the guidance they never received. So when they have served their time, where do we send them? Unfortunately, many return to the same situations and environments that landed them in prison in the first place. When that happens, we call it, Recidivism.
April is National Reentry Month
April is National Reentry month. For many this is a way out to a new life.
Angels Charge Ministry is excited about the success stories from the women who have participated in their programming. They are in process of capturing the written stories from the women for a book. All life stories are unique and different. Their stories hopefully can lift some up who is struggling in life.
Partnership with Mary Black Foundation
Since 2018, Mary Black Foundation has provided $54,000 in funding to help support the work of Angels Charge Ministry. Since 2020, Angels Charge Ministry has been able to serve over 30 women with support provided by the Foundation.
Learn More
You can help Angels Charge Ministry by getting to know more about recovery, restoration and reconciliation. Better things are ahead because of of the work these women are doing with the assistance of Angels Charge Ministry.
To learn more, visit: angelschargeministry.org
Health Equity
Achieving health equity is a data-driven, reflective, and ongoing process that requires integrity, transparency, and accountability to understand the structures and systems that produce inequities. The Foundation will deepen our understanding of how community needs differ and then invest in community-specific resources. Residents of Spartanburg County deserve opportunities to participate, prosper, and achieve maximum health and wellness.
To advance health equity, Spartanburg will need to ensure it has: (1) high quality education & employment, (2) safe & supportive neighborhoods, and (3) accessible, affordable, & culturally relevant healthcare.
While the work of Angels Charge Ministry falls into many of the sub-categories of all three buckets of Mary Black Foundation's Health Equity Framework, their primary work of supporting mental health of these women falls in the Accessible, Affordable, and Culturally Relevant Healthcare bucket of the framework.
Accessible, Affordable, and Culturally Relevant Healthcare
Health Equity Framework
The work of Angels Charge Ministry falls in the Mental Health and Advocacy sub-categories of the Accessible, Affordable, and CUlturally Relevant Healthcare bucket.