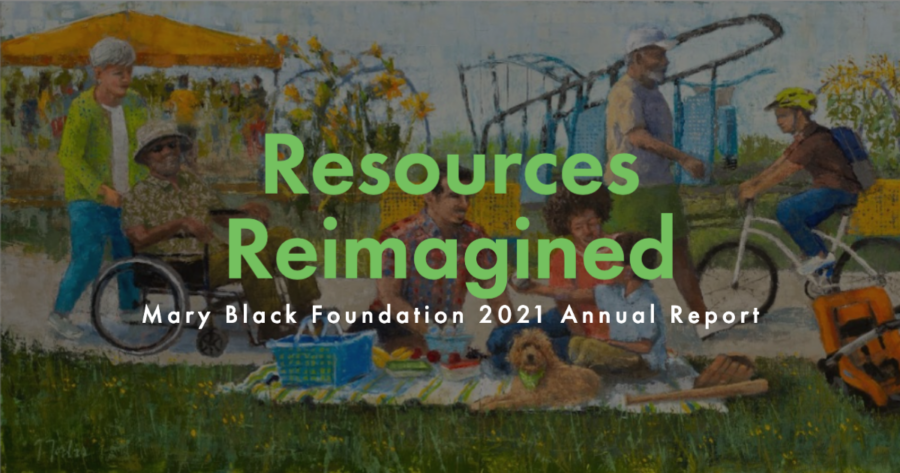 Celebrating Mary Black Foundation's History
2021 marked the 35th anniversary of the Foundation's inception and 25 years since its reconfiguration as a private foundation. The Mary Black Foundation was formed in 1986 as a supporting organization of the Mary Black Memorial Hospital. For our first 10 years, we raised funds throughout the community to support hospital and community initiatives. 
When the hospital was sold to Quorum Health Group, Inc., community leaders advocated for the creation of a private foundation that could benefit the community for years to come. Those leaders had a vision for how the hospital's resources could be reimagined for a healthier Spartanburg. 
In 1996, the Mary Black Foundation became an independent grantmaker with an initial endowment of approximately $62 million. Twenty-five years later, the Foundation has distributed more than $64 million in grants and grown its assets to nearly $91 million. We have now exceeded our original endowment in gifts to the community!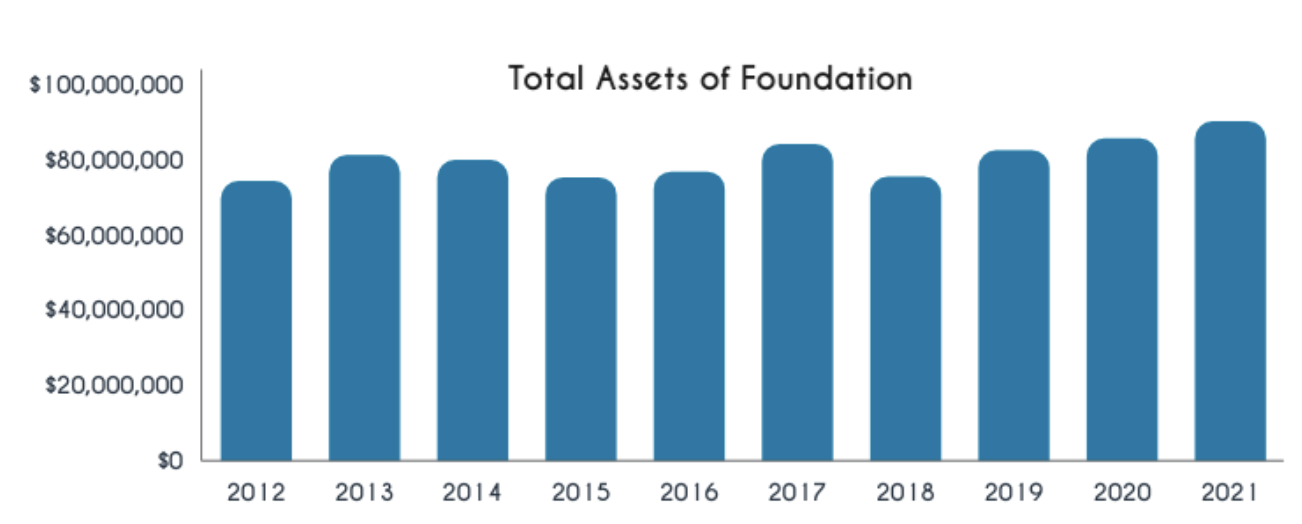 The Impact
More important than the funds we have granted, is the transformational impact that the Mary Black Foundation has had throughout its history. Our impact can be seen through capital projects like the Mary Black Foundation Rail Trail, The Franklin School, the Highland Early Learning Center, and Dr. T.K. Gregg and C.C. Woodson Community Centers, as well as playgrounds and other visible community assets that were leveraged because of our direct support. Other times, our impact is less tangible. The Foundation's work has touched the lives of thousands of people in our community through our support of high-quality preschool education, access to healthy food, teen pregnancy prevention programs, mentoring, and essential safety-net programs that increase access to healthcare.
In 2021, we celebrated our history by highlighting each year of our grantmaking, the impact on community health and wellness, and some of the many partnerships that make our success possible. As part of our anniversary, we also commissioned an original piece of art to communicate our vision for Spartanburg. Isabel Forbes, an award-winning artist, beautifully conveyed the Foundation's interests in early childhood development and healthy eating and active living by showcasing people along the Mary Black Foundation Rail Trail. Her painting can be seen on the cover of this report.

Resources Reimagined 
The 2021 Annual Report, Resources Reimagined, offers an opportunity to celebrate our past.
There are reflections on our history from past leaders and grantee partners, as well as examples of how we have found creative and innovative ways to invest the Foundation's resources.
Yet, as we look forward, we know there is more to be done, and we are committed to a vision where all people have access to opportunities to thrive, and no one is limited in achieving health and wellness because of who they are or where they live.
We hope you are inspired to join us in achieving our vision!
View the 2021 Annual Report