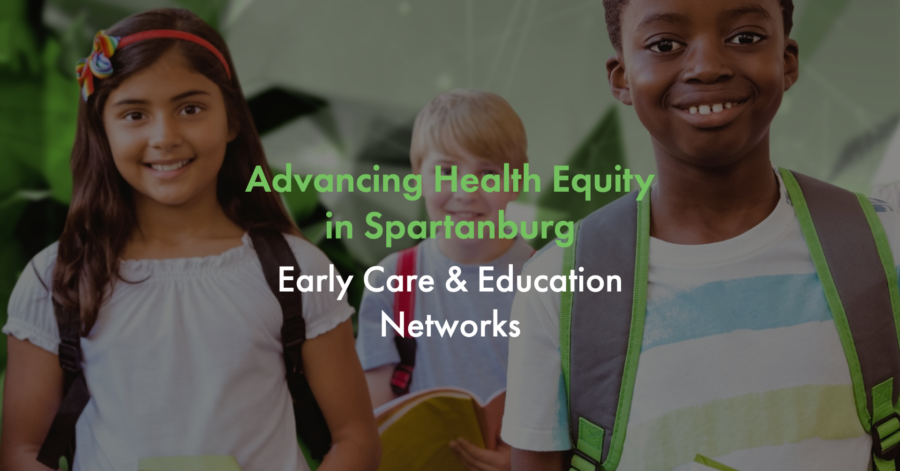 Advancing Health Equity in Spartanburg
The Mary Black Foundation believes that health and wellness are basic human rights. 
In 2018, the Foundation adopted a health equity statement:
Health equity exists when all people have access to opportunities to thrive, both physically and mentally, and no one is limited in achieving health and wellness because of their race, ethnicity, nationality, gender, ability, sexual orientation, age, income, or zip code.
However, we quickly realized that having a statement was not sufficient enough. We needed a framework to guide our work. In 2020, the Foundation's Program Directors, Keisha Gray and Natalia Valenzuela Swanson sat down to research and create a framework that would guide us in achieving our mission to invest in people and communities for improved health, wellness, and success in Spartanburg County.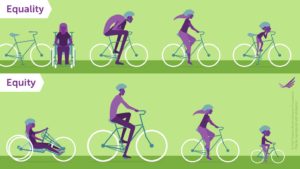 The Framework
To advance health equity, Spartanburg will need to ensure it has: (1) high quality education & employment, (2) safe & supportive neighborhoods, and (3) accessible, affordable, & culturally relevant health care.
Framework in Action
While no one organization can achieve health equity alone, the Mary Black Foundation uses its resources- grants and impact investments, advocacy, capacity building, technical assistance, convening, and strategic alliances- to advance health equity. Below are examples of how the Mary Black Foundation is working to achieve health equity.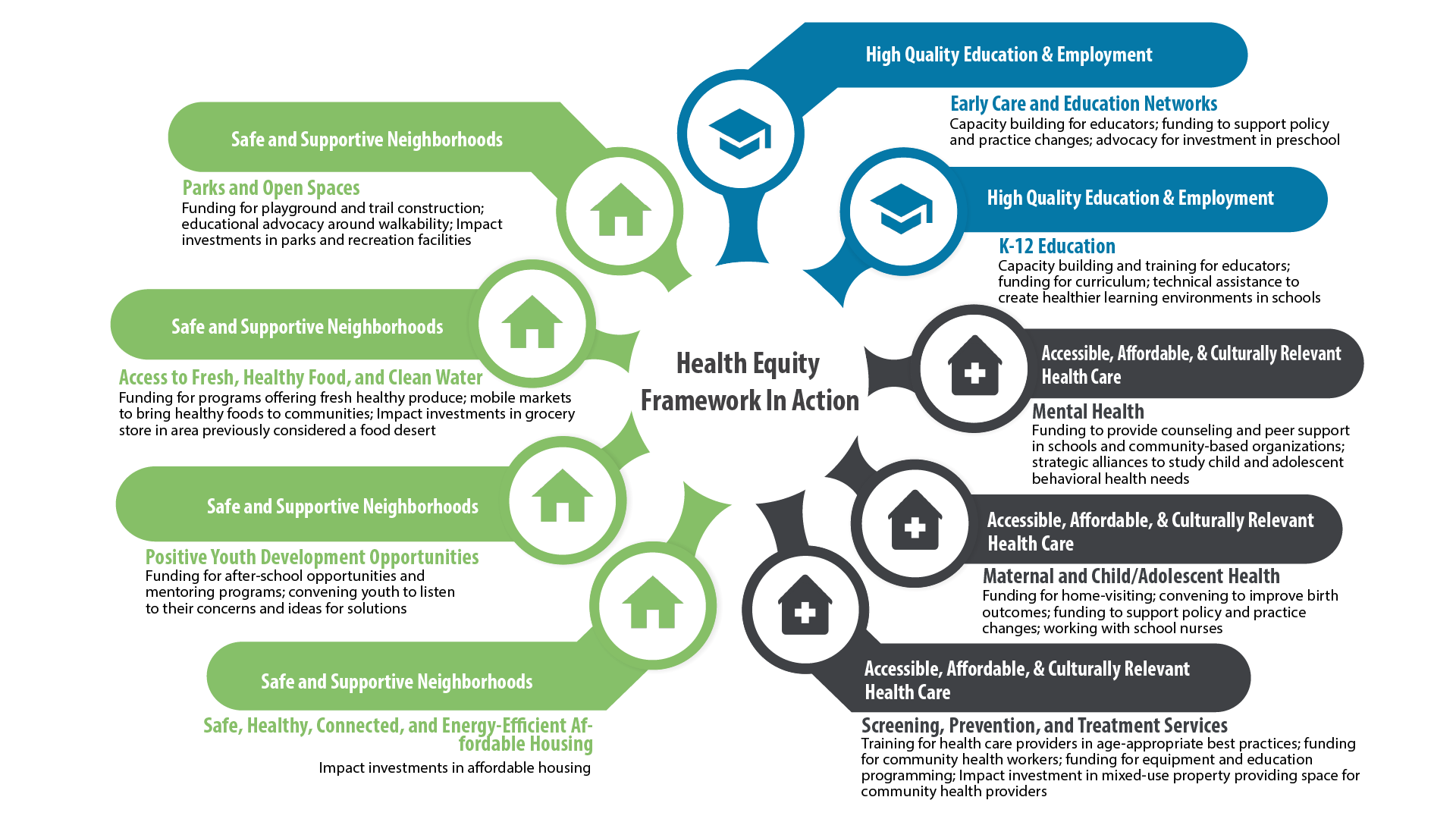 Achieving Health Equity in Our Community
In each of the three categories of Mary Black Foundation's Health Equity Framework, there are different sub-categories. These subcategories are more specific things that a community needs to have to ensure all people can achieve health and wellness.
Early Care and Education Networks
Mary Black Foundation believes that children who are born healthy, grow up in stable families, have nurturing relationships with adults, and spend time in environments that provide stimulating experiences are more likely to succeed academically, socially, and economically. 
Early care and education networks include settings in which children are cared for and taught by people other than their parents or primary caregivers with whom they live. These include center-based care arrangements and nonparental home-based arrangements, in which care is provided in the child's or caregiver's home.
In 2012, 60 percent of children in the United States, not yet in kindergarten, regularly attended at least one type of these early care & education arrangements, and of these, 56% were attending center-based programs.
Early Head Start
Children in Spartanburg County benefit greatly from attending Early Head Start programs. Spartanburg County's Early Head Start program is managed by Spartanburg County First Steps. 
Program goals include: 
Parental and caregiver empowerment by encouraging parental involvement to foster positive relationships between parents and children

Mobilization of communities to support families to be healthy and productive

Celebration of every child's inherent uniqueness by offering services to all eligible children and their families

Emphasis on the importance of the Head Start programs to give children a positive learning environment during the early years

Collaboration with various entities to create a support network for children and their families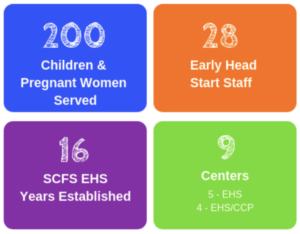 Types of Early Head Start Programs
Enrollment in Early Head Start provides a wealth of services to families. Children receive a high-quality education that prepares them for school. 
In addition to education, children and families receive:
High Quality Education Promoting School Readiness

Referrals for Medical and Dental Services

Child and Adult Care Food Program Approved Meals

Developmental Screenings

Disability Services in Cooperation with Local School Districts and Babynet

Free Counseling for Children and Adults, if needed