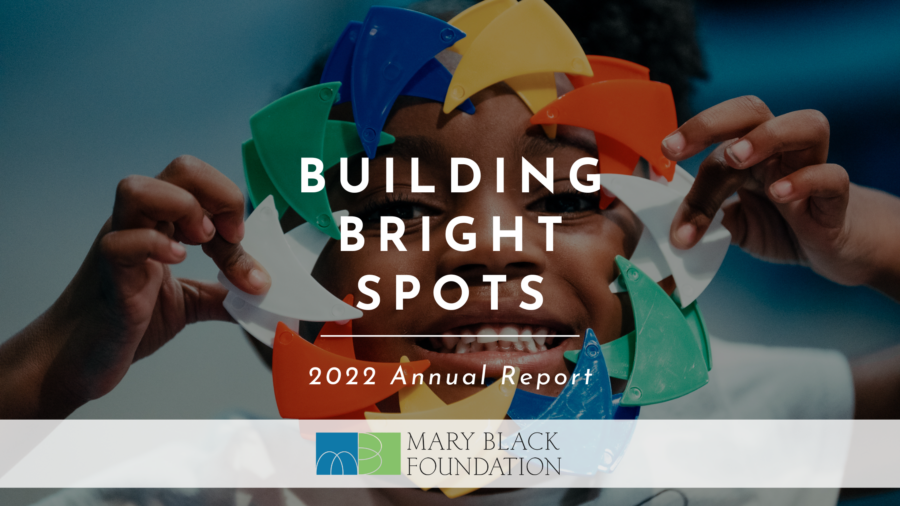 Bright Spots
"We Rise by Lifting Others" -Robert Ingersoll
There is great momentum and excitement in Spartanburg County due to the unprecedented growth and investment in our community. Our nonprofit and social service sectors aren't always recognized for the role they play in that growth, but they are critical in creating the social and community conditions that make Spartanburg an attractive place for investment. The Mary Black Foundation strives to lift up those who are doing incredible work to make Spartanburg a place where all residents can achieve health and wellbeing.
The 2022 Annual Report,

Building Bright Spots

, highlights a few examples of Spartanburg at its best.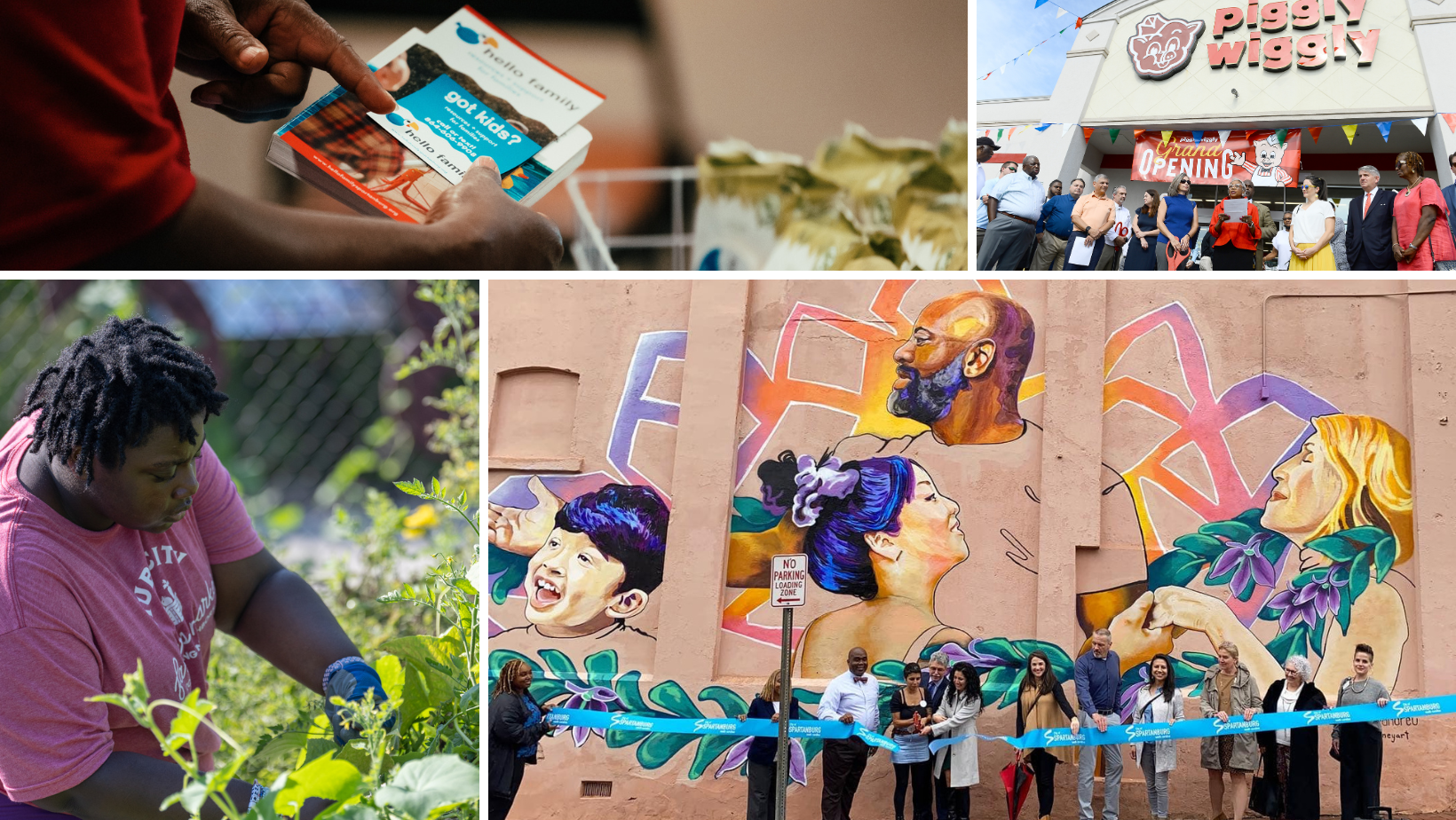 The Impact
In 2022, the Foundation awarded over $2.5 million in grants to increase opportunities for health and wellbeing through strategic investments in the people and communities of Spartanburg County.
Early Childhood Development
$1,284,523 Awarded
Healthy Eating & Active Living
$909,789 Awarded
Community Health Fund
$369,130 Awarded
Since the Mary Black Foundation was established, total assets have grown from $62 million in 1996 to $83.5 million on December 31, 2022. During that same period, $65.9 million was distributed in grants.

Looking Ahead
In November 2022, the Foundation received an $8 million gift from MacKenzie Scott, an American novelist and global philanthropist. The Board of Trustees is in the process of developing a strategy for how to use the gift to advance our mission of making strategic investments in the people and communities of Spartanburg County.
View the Full 2022 Annual Report
We hope the bright spots included in our 2022 Annual Report inspire you to create more success stories! We look forward to partnering with others in 2023 to create a healthy and vibrant Spartanburg County.