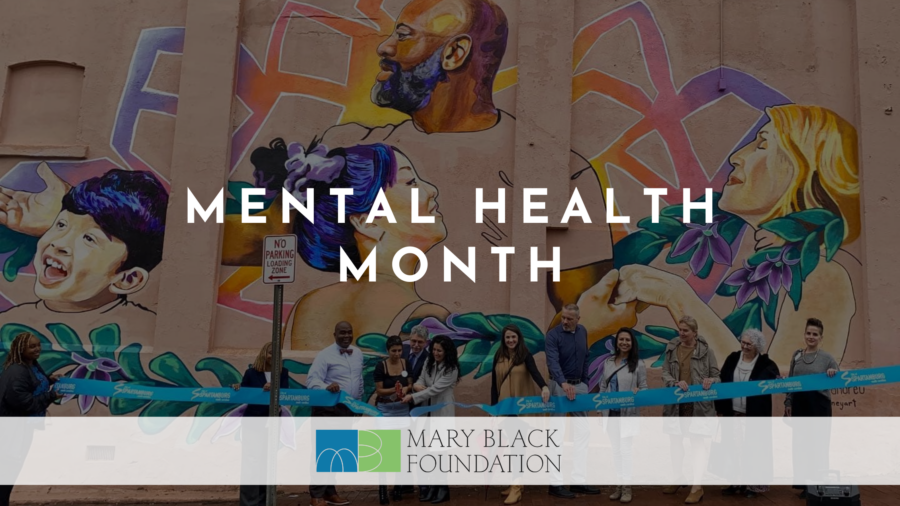 May is Mental Health Month
Each year, May is a time to bring awareness to mental health – fight stigma, connect to resources and support, educate, and advocate. This year, the theme outlined by Mental Health America is Look Around, Look Within. Resources from Mental Health America can be found below.

Many factors come into play when it comes to mental health. Take some time to look around and make note of your surroundings, and look within to see how they might be affecting you.
Explore four factors that can affect your mental health below.
Neighborhoods & Towns
A strong sense of community within neighborhoods protects mental health through shared support, resources, & joy.
Outdoors & Nature
Spending time in nature is linked to many positive mental health outcomes, including improved focus, lower stress, & better mood.
Healthy Home Environment
Wherever you call "home," it should give you feelings of comfort, support, & calmness.
Safe & Stable Housing
Stable housing allows individuals to develop routines & connections to local community.
More Than Enough
NAMI (National Association on Mental Illness) is celebrating Mental Health Month with the theme: More Than Enough.
It is an opportunity to come together and remember the inherent value we each hold — no matter our diagnosis, appearance, socioeconomic status, background or ability.
Many organizations in Spartanburg, SC are working to create a community where individuals can achieve mental wellbeing. Some are working to improve the built environment – parks, trails, healthy neighborhood growth and planning, and more. Others are working to ensure safe and affordable housing or providing services necessary for community members to live healthy lives with their families in their own homes. Below are just a few of the organizations working to provide direct mental and behavioral health services and supports in our community.