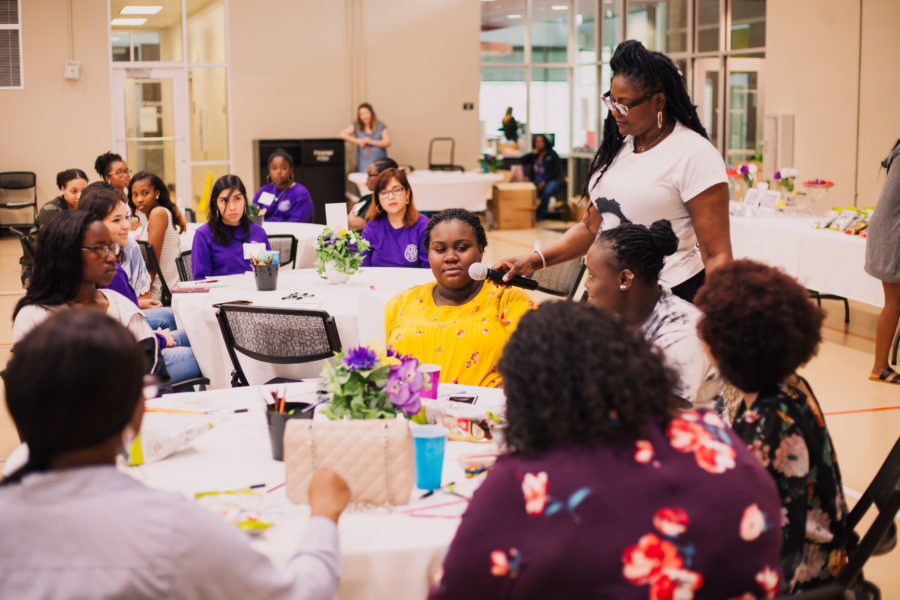 Young Women of Color Day of Listening
This week's blog is written by Samantha Overton, Community Engagement Coordinator, Way to Wellville
Day of Listening
On May 5
th
, 2019 at the CC Woodson Community Center, the Mary Black Foundation, in conjunction with local community partners including
Way to Wellville
,
City of Spartanburg
, and
Bloom Upstate
, hosted a Day of Listening entitled, "My Voice Matters." The event was designed to provide a safe space for young women of color ages 16-19 with a purpose of:
Increasing opportunities for Young Women of Color (YWOC) living in the City of Spartanburg to have their voices heard and share their stories;
Increasing understanding of the needs of older YWOC;
Increasing community initiatives that understand YWOC experiences in Spartanburg; and
Increasing the understanding of what YWOC want from their community.
Partnerships
The
Mary Black Foundation's Adolescent Health Initiative
,
Connect
is a Tier 1B Grantee for the Office of Adolescent Health (OAH).  Under the guidance of their Community Advisory Board partners, Bloom Update and the City of Spartanburg Parks and Recreation they sought to listen to Young women of color ages 16-19 this particular age group among women of color has voices often unheard. The planning committee for the event, consisting of local youth serving partners and teens in Spartanburg, developed three overarching questions that would be posed to the young women at the event. They included:
What is life like for you as a young woman of color in Spartanburg?
Tell us how Spartanburg is or is not supporting you as a YWOC in being the woman you want to be.
Tell us how Spartanburg could be a better place for Young Women of Color
About the Event
The day of listening was designed to be very interactive, kicking off with a short-documentary video of young women of color sharing their lived experience, after which the young women participated in a brief mindfulness activity. The three questions mentioned above were asked in three separate segments including (1) round-table discussion, facilitated by a teen YWOC trained listener, (2) interactive dialogue while doing jewelry-making, and (3) interactive dialogue with responses expressed in visual form by drawing or writing thoughts on butcher paper.  Young Women of Color were trained as listeners and facilitated all dialogue for the day. There were many eye-opening and insightful things heard throughout the day, with one of the most impactful for adults being the young women's desire to have an ongoing safe space where they can come together and share with their peers. It is the hope of Connect, and the community partners involved, that the Day of Listening will be an ongoing movement that continues to provide a platform for young women of color in Spartanburg. To continue the theme of embracing women of color, the planning committee for the event was happy to be able to include local vendors for food and logistics who were women of color. A local latinx artist was also brought in to capture the day in art form. Her design piece, inclusive of the day's butterfly theme and findings, is housed in the Teen Room at the CC Woodson Community Center.
Sisterhood Support Network
As part of the Connect website, a Sisterhood Support Network has been created inclusive of adult women of color in Spartanburg who are interested in serving young women of color in the capacity of connecting them to services, and other opportunities, or just being a listening ear. A summary of the listening will be provided at the Adolescent health Conference on August 16
th
.  Don't miss hearing first hand from our YWOC in Spartanburg on what they need adults to know. If you have any questions about the Young Woman of Color day of listening or are an adult woman of color who is interested in being a part of this Sisterhood Support Network, please contact, Polly Edwards-Padgett of the Mary Black Foundation at
ppadgett@maryblackfoundation.org
or (864) 573-9500.