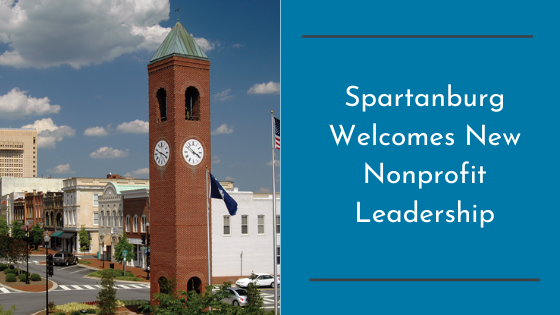 Spartanburg Welcomes New Nonprofit Leadership
In the last six months, Spartanburg has welcomed new leadership to local nonprofit organizations. Let's welcome three of these new leaders:
Jada Charley
, Executive Director of SAFE Homes;
Charlene Cheeks
, CEO of Big Brothers Big Sisters of the Upstate;
Lora Tucker
, President and CEO of Girl Scouts of South Carolina- Mountains to Midlands.
Jada Charley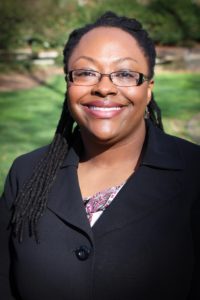 Jada is the Executive Director of SAFE Homes, an organization serving victims of domestic and sexual violence in Spartanburg, Cherokee, and Union counties. Prior to her current position, Jada was the Executive Director of Safe Passage Inc., a program serving victims of domestic violence, child abuse, and sexual assault in York, Chester, Union and Lancaster counties. She has previously served as the Language Access Attorney for South Carolina Legal Services where she was responsible for developing and maintaining the firm's Language Access program which ensures that the services of the firm are accessible to people who are Limited English Proficient, deaf, or blind.  Prior to joining SCLS, Jada was a circuit court law clerk for the Honorable J. Mark Hayes and worked as a special education attorney at Protection and Advocacy for People with Disabilities, Inc.  Jada received a BA in Political Science and Spanish from Emory University and a JD from Georgetown University.  Jada has studied American Sign Language and is fluent in Spanish.  In 2011, Jada was honored with the YWCA Woman of Achievement Award and Greenville Magazine's Best and Brightest Under 35 Award.  In 2012 she participated in the Riley Center Diversity Leadership Institute at Furman University and won the Riley Institute's Diversity Leadership Award for Outstanding Individual. She has been recognized by the Midlands Area Consortium for the Homeless for her work in increasing shelter access and homelessness services in York County. Jada has published professional trade articles and co-authored a book on working with diverse clients. Jada started at SAFE Homes in 2019 and is looking forward to developing innovative programs that further their mission to end interpersonal violence.
Charlene Cheeks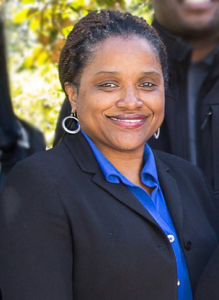 Charlene has over 20 years of experience with the Big Brothers Big Sisters program, previously serving as interim CEO, program director and Spartanburg County director.  She earned a Bachelor of Arts degree from Converse College and is active with the Spartanburg Southside Lions Club and The Thomas Hannah YMCA Branch Board where she is the chair of the Diversity and Inclusion Committee. Charlene graduated from the Spartanburg County Grassroots Leadership Institute and Spartanburg Leadership with the Chamber of Commerce and belongs to the Greenville County Mentoring Collaborative Group.  Cheeks is from Chesnee and is married to Tensley Cheeks.  They have two daughters, Hannah and Bethany. As CEO, Charlene plans to continue moving the needle forward to provide best practices for child safety, board development (9 new Board Members), professional, and community engagement.  We will continue to put the mission the before us, which is to create and support one-to-one meaningful relationship that ignite the power and promise of youth. "Every child deserves the chance to see their potential realized," Charlene said.  "By matching adult mentors, one-to-one, with children in our communities, Big Brothers Big Sisters defends that potential.  Together, we are creating the leaders of tomorrow and a brighter future for us all." Also we are excited that BBBSA launched a new rebranding campaign with that comes with a new logo, mission, and vision statements.
Lora Tucker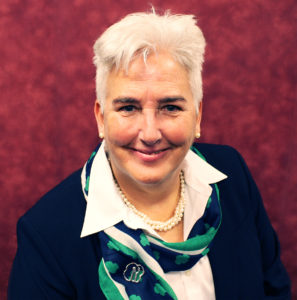 Lora L. Tucker is currently the President and Chief Executive Officer of the Girl Scouts of South Carolina – Mountains to Midlands (GSSC-MM) a nonprofit dedicated to building girls of courage, confidence, and character who make the world a better place. Lora has more than 40 years of experience leading highly complex organizations through change and revitalization as well as initial infrastructure establishment. She is passionate about identifying and developing talent based on a belief that if you grow your people to be their best on the job and in life, you will create highly engaged teams committed to the organizational mission and goals. Lora is an articulate communicator with vast experience forging internal, external and media relationships to convey public messaging in highly sensitive settings.  Lora's background includes organizational development, strategic learning, diversity initiatives, membership and fund development, public policy and legislative advocacy in both military and nonprofit sectors. Lora served as the CEO of Girl Scouts of Kentuckiana and as a council consultant to Girl Scouts of the USA.  Most recently Tucker was CEO of CenterLink, a national non-profit.  Additionally, Tucker is a retired Army Colonel and a lifelong student of executive leadership, development, and coaching, currently seeking a doctoral degree in leadership. Tucker's education includes a Bachelor of Arts degree in Social Science from Boston College, a Master of Science in Administration from Central Michigan University, and a Master of Strategic Studies degree from the United States Army War College. Tucker is a lifelong Girl Scout and Gold Award Girl Scout. Her military awards include the Legion of Merit and the Bronze Star Medal.