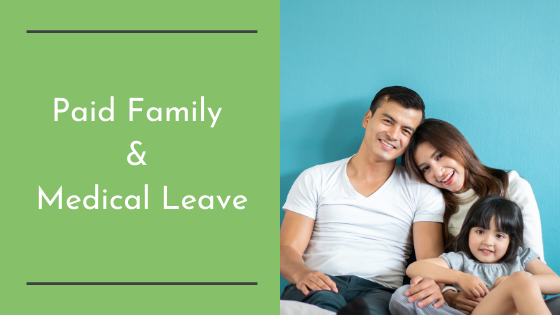 This week's blog is written by Molly Talbot-Metz, President & CEO, Mary Black Foundation
Paid Family and Medical Leave
The Urgency for Paid Sick Leave
Recently, there has been a lot of discussion about paid family and medical leave. COVID-19 has heightened the urgency around the ongoing need for paid sick leave, but, even prior to the pandemic, leaders in our state and across the country were advocating for better policies. Earlier this month, Governor Henry McMaster put his political weight behind a proposal to offer paid parental leave for all SC state employees. There has been some progress on
paid leave for federal workers
and several
states and local municipalities
have enacted policies to expand paid leave for their employees. According to the Kaiser Family Foundation's 2019 Employer Health Benefits Survey,
25% of private employers offer paid family leave
and over
65% offer paid sick leave
. This patchwork of policies leaves many without the benefit and, often, those who don't have access to paid leave are those of us who already face the greatest barriers to health and well-being.
Research Shows Paid Family Leave Improves Health Outcomes
As a private foundation with a mission to improve health and wellness, and a specific focus on early childhood development, we see paid family and medical leave as an important policy to improve community well-being in an equitable way. Research shows that access to paid family leave increases breastfeeding rates, reduces the risk of infant mortality, increases vaccination rates and well-care visits, and reduces depression. Paid medical leave allows employees to stay home (or keep a child at home) when ill in order to prevent the spread of disease.
Mary Black Foundation Updates Leave Policy
Because of our focus on health and early childhood development, last year, the Foundation's Board of Trustees unanimously approved a paid Family and Medical Leave Policy. Our policy offers full-time employees up to 12 weeks of paid leave for (1) birth or placement for adoption or foster care, (2) serious family illness, and (3) serious personal illness. We'd be happy to
share
the specifics of our policy with anyone interested in offering a similar benefit to their employees. While not every employer may have the ability to offer as comprehensive of a policy as ours, we feel it is a model towards which employers can aspire. There are lots of benefits to offering paid family and medical leave – for both the employee and the employer. While employees have greater financial security when they must take an extended leave, employers benefit from increased morale and loyalty and they can use the benefit to recruit and retain high quality employees – an ongoing challenge among employers these days.