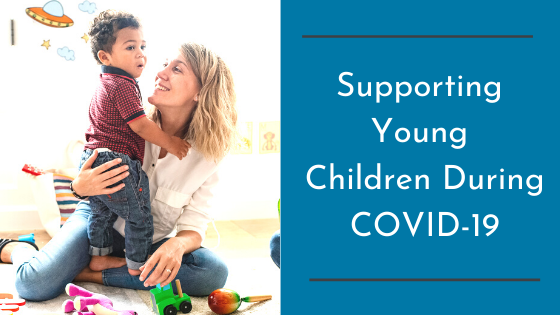 This week's blog is written by Keisha Gray, Program Director, Early Childhood Development, Mary Black Foundation. 
Supporting Young Children During COVID-19
It is no secret we are in new and challenging times. We are having to learn how to live our daily lives in a new manner that many of us have never had to experience.
"Humans have remarkable capacity to adapt and thrive- even in really challenging situations."
These are the words of
Sayward Harrison
, assistant professor of psychology at the University of South Carolina, who has spent her career researching how individuals, families and communities can nurture resilience in the face of infectious disease outbreaks. As we all continue to navigate the uncertainties associated the COVID-19, we can't forget the impact that this crisis can have on the youngest members of our community. The most important commitment that can be made by families of young children during this time is to ensure that they are maintaining responsive social interactions that help build resilience in the face of adversity.
What are responsive social interactions?
Healthy brain development depends on a combination of sensory information a young child receives from their physical environment, as well the cues and responses that are received by the primary caregiver. Children growing up in environments with stable, responsive interactions with a trusted adult, are able to build the brain architecture that supports resilience during times of difficulty. Adults must learn to be
reliable, appropriate and present
in order to provide the type of stable environment that is optimal for healthy child development. When these things are not present brain development can be disrupted, and subsequently physical, mental, and emotional health may be impaired. To learn more about being reliable, appropriate and present for young children read more on the five steps for
Serve and Return
.
Talking to Your Child about COVID-19
Young children are very curious and notice and understand much more than we may think. If your toddler/preschooler begins to ask questions related to the COVID-19 crisis, the best thing parents can do is to answer those questions. Not answering the questions directly can cause greater concern for young children, or leave the answers to their own imaginations. Below are a few links to resources that can help parents/caregivers explain the crisis to children in age appropriate ways.
NPR Cartoon: Easily explains and answers questions for children
Resource provided by Zero to Three on questions asked by very young children