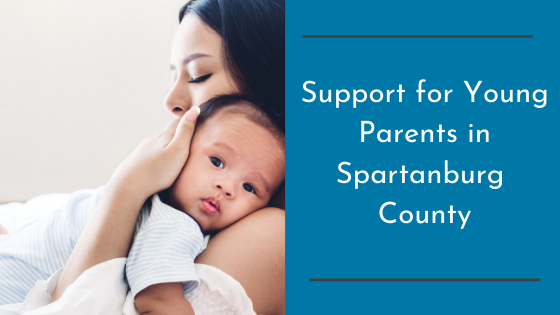 Support for Young Parents in Spartanburg County
This week's blog is written by Tina Gaudiano, Program Director, Middle Tyger Community Center
Spartanburg County is rich with resources for pregnant and parenting adolescents due to the collaboration of several local partners.   In 2014 Mary Black Foundation was chosen to be the lead agency for the
Office of Adolescent Health Community Support for Young Parents (CSYP) Federal Grant
through Children's Trust of South Carolina.  The CSYP Program provided an opportunity to expand the
Adolescent Family Life Program
, which originated at Middle Tyger Community Center into several other school districts in Spartanburg County.  Through the course of implementing weekly classes and providing individual case management, the AFL team expanded its partnerships with other agencies that provide services and resources to young parents.
Supports Available for Young Parents
In an effort to ensure access to these resources, the AFL team created a video message to be circulated across social media platforms and directly with youth serving providers to remind young parents of the resources available to them.  The staff developed a story board of the main challenges that young parents face and the possible solutions that exist in Spartanburg County.  Actual program participants are featured in the images, and the photography is the work of an AFL Case Manager.
Share the Resources
We invite you to view the
"EVEN IF" video
and ask that you share it so young parents in Spartanburg County can continue to reach their goals.