The Basics: Explore Through Movement & Play
The fourth in a series of articles on
The Basics: five FUN, SIMPLE and POWERFUL ways to give your child a great start
. This week's blog is written by Melissa Sullivan, marketing communications consultant and mom of three, on behalf of The Palmetto Basics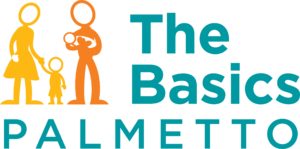 Is your Child Becoming an Explorer?
Children learn by touching, banging, dropping, stacking, pouring, crawling, walking, and running. They are excited to explore their surroundings – in doors as well as outside. Their brains build mental maps of places and spaces. Helping your child become an explorer helps develop their "mind's eye." It prepares them for sports and even for being good at math!
Infants and toddlers are like scientists—curious and excited to learn about their surroundings. Children explore and learn about the world through movement and play. There are many kinds of play: exploring objects and their features using the senses, silly games with loved ones, imaginative and pretend play, creative activities such as drawing, and physical play, such as crawling or rolling a ball. Movement and play keep children healthy and build their coordination and strength.

Explore Through Movement
Movement affects children's coordination as well as their relationships with their environments. Here are some ways to support motor skills development, curiosity and a healthy body:
Inside 
Move around: With infants and babies, give your baby time and space to explore their surroundings by reaching, rolling, scooting and crawling. Always make sure they are safe.
Toddlers can dance to favorite music or videos. Copy each other's movements. These videos from Ballet Spartanburg are fun, colorful and playful.
Make a simple obstacle course with pillows, blankets and boxes. Encourage your child to go over, under, and around the course.
Outside
Walk, run, jump in your yard or at the playground or park. Spartanburg has many public spaces that are perfect for outdoor exploration: The MBF Rail Trail, Cleveland Park, Barnet Park, Tiger River Park, Happy Hollow Park, Drayton Trails. A simple, short walk is a great way to explore and discover.
In all of these activities, use position words like "over, under, near, far, through," and "around."
Explore Through Play
Play is the work of childhood and is essential for well-being and learning. Your child benefits from spending some time playing with others, and some time playing alone, figuring things out independently (with you nearby). Help them build on their interests and see where their curiosity takes them.
A big breakthrough for infants is learning that things still exist even when they're out of sight. "Peekaboo" is a favorite game that can be played virtually anywhere. Hide your face with your hands, and then open them up to show a big smile.
Play hide and seek with objects around the house. Hide objects under a towel or blanket, or in a box for your baby to find.
Stack blocks, empty cereal boxes, or plastic cups. Let your toddler knock them down then stack them up again.
Play "pretend" with your child. If they want to play at cooking, let them make you your favorite meal with pretend food. If they want to play doctor or nurse, ask "Will this hurt? Can I have a bandage?"
Find household objects—like empty boxes or plastic bottles—that your baby has never played with. They might bang objects together or drop them over and over, not to be naughty, but to learn how things work. Learning can be noisy and messy.
Your child may enjoy scribbling with a crayon or chalk and seeing that they can make colorful marks on the page. This also gets their hand muscles ready for writing and drawing. Give them crayons and paper, or some chalk to mark up the sidewalk. Talk to them about the colors they're using.
For more ideas for Explore Through Movement & Play, visit The Palmetto Basics.
https://palmetto.thebasics.org/en/the-basics/explore-through-movement-and-play/
Helpful Highlight:
Each month, The Basics shares information about a local agency making a difference in the lives of Upstate children.
Ballet Spartanburg and The Basics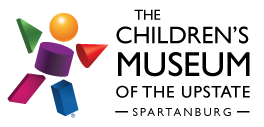 Be sure to watch Ballet Spartanburg's videos about The Basics. Using music and dance, performers act out the 5 Basics. The colors, movements, and music in the videos will appeal to little ones and their caregivers.
https://www.balletspartanburg.org/the-basics
Ready for more? Ballet is a fun, relaxing way to explore through movement and play. Ballet Spartanburg Center for Dance Education offers dance classes for many age groups and skill levels. There are also several camps scheduled for this winter. Please visit their web site to learn more!  
https://www.balletspartanburg.org/center-for-dance-education
———-
About The Basics
The Palmetto Basics was born out of a desire to come alongside families and offer practical, everyday ways to foster school readiness. The Palmetto Basics is a local affiliate of The Basics National Network. Learn more at:
https://palmetto.thebasics.org/en/about/
)