Investing in Early Childhood Development
The power of policy change in the lives of young children and their families
Research shows that investing early in a child's life produces positive outcomes for our children, our families, and the economic future of our state. Investing in early childhood means funding proven programs and innovative strategies for children from birth to age 5 that strengthen family relationships, build parents skills and access to resources and set children up for success. We are grateful to the state of South Carolina for their continued leadership in investing in children learning, beginning at birth.
Investments in children's early development can lead to better individual adult incomes.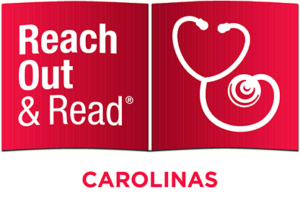 The cost of investing in early childhood development can be surprisingly affordable because many early childhood interventions can be integrated into existing services. For example,
Reach Out and Read
is a two-generation intervention unique for its unparalleled access to children through the medical home. By integrating a population-based approach into an already well- established delivery system, we not only limit additional costs but also allow for synergies with the medical champions and the medical home as a touchpoint to support families. Decades of research show that family support programs are effective and ultimately save money for taxpayers. We also know that literacy is a strong predictor of adult health status. Literacy is more powerful than race, education or income. When quality programs, carried out in local communities, are properly implemented, they lead to increased family self-sufficiency, lower health care costs, and reduced need for remedial education. For every dollar spent on these efforts, at least $2 in future spending is saved.
Reach Out and Read is changing lives in South Carolina.
Evidence shows us that reading together is a positive parenting activity that helps to offset the impacts of adverse childhood experiences, or ACES, providing resilience and healthier outcomes for families in our community and across the state.
This week's blog is written by Callee Boulware, Regional Director, Reach Out and Read