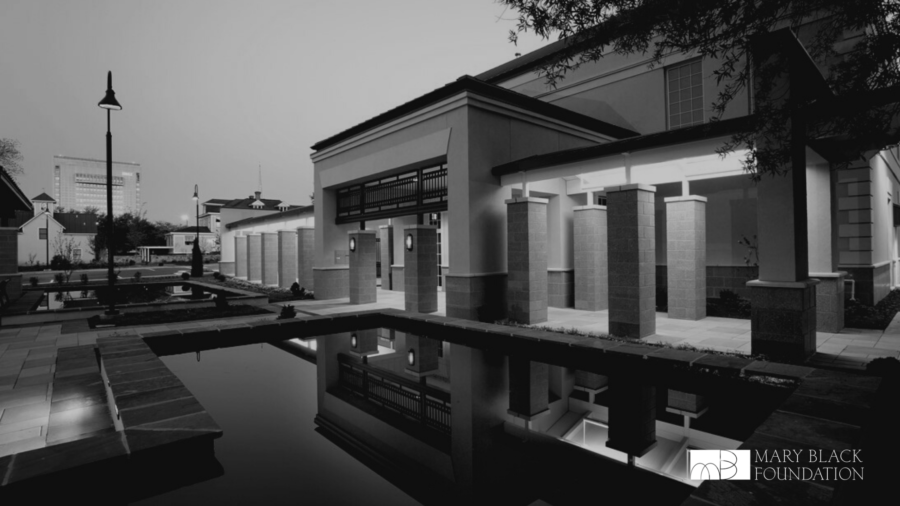 Celebrating Mary Black Foundation's History: 1999
Mary Black Foundation becomes a Private Foundation
2021 marks the
25th anniversary of the Mary Black Foundation's role as a private foundation
 in Spartanburg. However, the Mary Black Foundation has a legacy that extends beyond the last 25 years. In fact, the Foundation was originally 
formed in 1986
– 35 years ago – to support the Mary Black Memorial Hospital and related community programs. The sale of the nonprofit hospital to a for profit company, in 1996, led to the reconfiguration of the Mary Black Foundation and its significant growth in assets. In the 25 years since the Mary Black Foundation 
separated from the hospital
, it has provided over 
$62 million
 in grants to support health and wellness initiatives throughout Spartanburg County. During this same time, the assets have grown to over $75 million.
Healthy Community Initiative
In 1998 Mary Black Foundation created its Healthy Communities Initiative, a five-year, multi-million dollar community-led strategic effort to improve the health of Spartanburg County. This initiative targeted five health issues deemed critical to the future of Spartanburg County by the 1997
Spartanburg County Health Assessment.
Nutrition
Cardiovascular Disease
Substance Abuse
Teen Pregnancy
Illiteracy
The Foundation, in collaboration with Healthy Spartanburg!, helped organize five community change task forces to address each of these issues through planning grants, and later implementation grants. The task forces used the planning grants to address each critical health issue and design community-based solutions. The beginning of 1999 saw the official formation of the five task forces. Healthy Spartanburg! hired professional facilitators to provide the training and tools needed for decision-making, goal-setting, and group dynamics. The Mary Black Foundation awarded its planning grants in June 1999.
Nutrition Planning Grant
The Spartanburg Nutrition Council evolved from the Healthy Community Initiative's nutrition task force with the idea that well-nourished bodies create healthy people. The volunteers worked initially to establish a sound organizational structure for the task force. From this planning came four focus areas– children's issues, emerging leaders, food distribution, and social marketing. This planning grant eventually evolved into the nonprofit organization we know today as
Hub City Farmers Market. 
Hub City Farmers Market
Today, Hub City Farmers' Market mission is to increase supply, demand, and access to healthy, local food for all in Spartanburg County. They achieve this goal by operating a weekly farmers' market at Northside Harvest Park and a Mobile Market that serves the greater Spartanburg area, which is partially supplied by their Urban Farm. Moreover, all of their efforts focus on improving markets for local food, promoting positive food policies, and advocating for a sustainable local agricultural system that works for all. Current Executive Director Jordan Wolfe said,
"The Nutrition Planning Grant planted a seed of opportunity for the Spartanburg local food system that has only blossomed with the Mary Black Foundation's continued investment in the Hub City Farmers Market. Mary Black Foundation's annual contributions has allowed HCFM to become a reliable and valued source for healthy, local food for thousands in the Spartanburg community as well as financially support over 50 small business owners and local farmers every year. In addition, our partnership with the Mary Black Foundation has cultivated a deep commitment by the community towards a healthier lifestyle which is evident with our annual expansion of nutrition education programs, increased redemption of nutrition incentives at our markets, and growth of the organization as a whole. There are many exciting things to come!"
Cardiovascular Planning Grant
When members of the cardiovascular disease prevention task force gathered to address issues related to cardiovascular health, they decided that the most promising approach would be to increase opportunities for physical activity throughout Spartanburg County. While community members recognized the benefits of exercise, many faced barriers to increasing their levels of physical activity such as high traffic streets, lack of greenspace, a limited number of trailways, and poor lighting in the few places that were available. The cardiovascular disease prevention task force formed HeartWise and made it their goal to create an environment in Spartanburg County conducive to physical fitness. This planning grant evolved into the nonprofit organization we know today as
Partners for Active Living. 
Partners for Active Living
Today, Partners for Active Living improves health and wellness throughout Spartanburg County by creating an environment and culture that fosters physical activity and healthy eating. Their vision for Spartanburg County is that its residents utilize our vast natural resources, gardens, local markets, trails, and parks routinely, walk and bike through our neighborhoods, play outdoors and share healthy meals, and embrace our wonderful quality of life. Current Executive Director Laura Ringo said,
"Mary Black Foundation's vision and leadership in support of preventative health strategies has had a monumental impact on Spartanburg. Thanks to years of healthy eating/ active living investments, many residents have trails for walking, parks for playing, healthy school environments for learning, and access to fresh, local food. All of these outcomes mean better health, fewer chronic diseases, and a thriving Spartanburg. And without Mary Black Foundation's investment, Partners for Active Living would certainly not have the capacity we do to further our mission."
The Impact
Since the formation of these two organizations, Mary Black Foundation has invested $4,655,098 to Partners for Active Living and $2,116,286 to Hub City Farmers Market. We are so grateful for the work these two organizations have done over the years, and continue to do today, for our community!