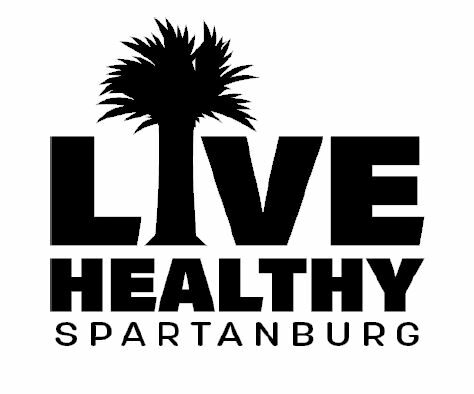 Live Healthy Spartanburg Merges Community Health Initiatives
New organization ensures sustainability, builds upon synergy of two multi-year collaboratives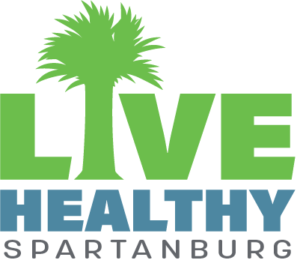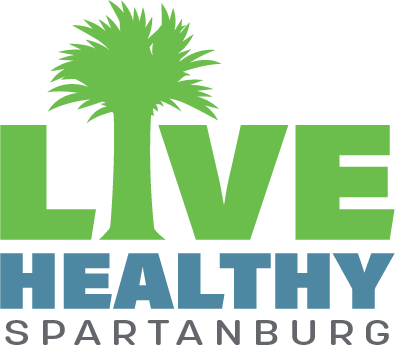 The Mary Black Foundation and Spartanburg Regional Healthcare System announce the creation of Live Healthy Spartanburg, a new collaborative with the mission to achieve health equity and improve health outcomes for all Spartanburg County residents. Live Healthy Spartanburg represents the merging of two existing, longstanding local health collaboratives — The Road To Better Health and Spartanburg's Way to Wellville — into one unified initiative designed to address the Spartanburg community's health and wellbeing needs.
Live Healthy Spartanburg has received initial multi-year, leadership-level funding commitments from the Mary Black Foundation and Spartanburg Regional Healthcare System. Additional funding and support from a number of local organizations committed to community health is expected to soon follow.
The Road To Better Health was established in 2008 by a group of community leaders and organizations with the goal to both identify priority areas and to focus collaborative efforts to improve health outcomes in Spartanburg County. In 2015, Spartanburg was selected as one of five communities nationwide to be a part of the Way to Wellville, a 5-year project to achieve equitable well-being. The two initiatives partnered with others to conduct a local Community Health Needs Assessment in 2019. Through dozens of surveys, feedback from focus groups and other interviews, a key takeaway emerged about communitywide confusion over the existence of two named collaborative efforts operating in roughly the same space.
An extensive consultant-led process in 2020 followed, which led to a recommendation to fully align and unify the partnerships into one organization and Live Healthy Spartanburg was created.
While neither The Road To Better Health nor Way to Wellville had dedicated staff directing the efforts, the new organization will hire a full-time program manager to lead the effort.
Spartanburg Regional Healthcare System was asked to serve as the backbone organization for the program, which will be housed as a division within its Community Health department. The community-wide, all-hands-on-deck approach that has buoyed the two community health efforts for years will remain.
The City of Spartanburg, S.C. Department of Health and Environmental Control (DHEC), the United Way of the Piedmont, USC Upstate, among others will ensure continued collaboration to improve community health.
Live Healthy Spartanburg will be aligned with Live Healthy South Carolina, a statewide collaborative to improve the health of all South Carolinians. Live Healthy South Carolina has created a state health assessment and a state health improvement plan. That plan highlights goals and strategies on which communities can focus so the state can make measurable health improvement by 2023.
Partner Quotes
Elizabeth Fletcher, Senior Vice President, Spartanburg Regional Healthcare System
"The Road To Better Health and Spartanburg's Way to Wellville made significant strides toward our ambitious goals related to improving community health outcomes. Now, having dedicated funding and staff allocated will put fuel in the engine for these collective efforts."
Molly Talbot-Metz, President and CEO of the Mary Black Foundation
"We are excited to join forces with Spartanburg Regional Healthcare System to launch Live Healthy Spartanburg County. We believe that our partnership can leverage additional local and state resources, catalyze new action, and inspire others to join us."
Carey Rothschild, Director of Community Health Policy & Strategy, Spartanburg Regional Healthcare System
"Live Healthy Spartanburg will capitalize on the strengths of our community's established health collaboratives, unifying them into one robust coalition with a cohesive approach to our community's health challenges. The new name is intended to clearly convey the organization's focus and to encourage everyone in the community to be connected – individually and collectively. There is a place for all of us at the table."
Renee Romberger, Former Vice President of Community Health, Spartanburg Regional Healthcare System
"This is an important moment in our long journey to collectively improve health outcomes. I believe that starts with building a healthier community, and as someone who was part of the inception of The Road To Better Health more than a decade ago and Way to Wellville a few years later, it is incredible to see both organizations evolve into one cohesive, funded organization with staff. We should all be proud!"
Kathy Dunleavy, Former President and CEO of the Mary Black Foundation
"In 2015, we were delighted that Spartanburg was chosen as one of the five communities across the country to be a part of 'The Way to Wellville initiative.' Spartanburg is very unique in our ability to work together for the good of the community. Blending Way to Wellville and Road To Better Health into Live Healthy Spartanburg is a perfect next step in our goal of striving for health equity for all of our residents."
Page Rogers, Community Systems Team Lead, SCDHEC, Upstate Region and Long-term Road To Better Health Co-Chair
"As a founding member of the Road To Better Health, DHEC is encouraged to see this collaborative effort expand. Community engagement is central tenet of public health and has underpinned the efforts of the Road To Better Health and Way To Wellville. As these two initiatives unite, we will be better equipped to collectively address critical health needs in our community."