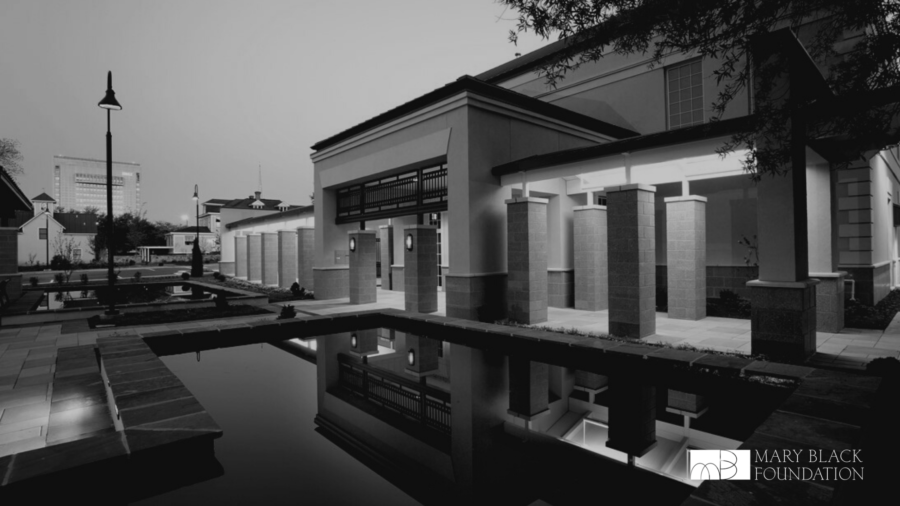 Celebrating Mary Black Foundation's History: 2000
Mary Black Foundation Becomes a Private Foundation
2021 marks the
25th anniversary of the Mary Black Foundation's role as a private foundation
 in Spartanburg. However, the Mary Black Foundation has a legacy that extends beyond the last 25 years. In fact, the Foundation was originally 
formed in 1986
– 35 years ago – to support the Mary Black Memorial Hospital and related community programs. The sale of the nonprofit hospital to a for profit company, in 1996, led to the reconfiguration of the Mary Black Foundation and its significant growth in assets. In the 25 years since the Mary Black Foundation 
separated from the hospital
, it has provided over 
$62 million
 in grants to support health and wellness initiatives throughout Spartanburg County. During this same time, the assets have grown to over $75 million.
Mary Black Foundation Funds St. Luke's Free Medical Clinic
In 2000, Mary Black Foundation provided a grant to St. Luke's Free Medical Clinic to assist with the restoration of a new medical facility. This grant aligned with the Foundation's mission to invest in people and communities to improve the health, wellness, and success of Spartanburg County residents. 
Because of the thought and trust in our community, former Board of Trustees member, Mayor James Talley said
"The impact the Mary Black Foundation has made has been one of optimism. People feel that they can do thanks to the Mary Black Foundation."
History of St. Luke's 
Since 1992, St. Luke's Free Medical Clinic has offered quality health care to uninsured Spartanburg County residents. 
The Rev. Dr. Clay Turner, former director of The Church of the Advent, saw the impact that free clinic services had on the Roanoke, Virginia community and saw a similar need in Spartanburg. Dr. Turner and Rev. Benjamin Snoddy of Mt. Moriah Baptist Church led the effort by talking with local physicians and other interested citizens to gauge the need and interest for the idea of a free clinic.
Mt. Moriah Baptist Church offered a building, situated on property adjacent to their church, for the clinic to use rent-free. Funds for renovations to the building were raised from local physicians. Folks from all over the community came together to bring about the existence of St. Luke's Free Medical Clinic. The Junior League of Spartanburg provided $50,000 seed money to stock the pharmacy, the Episcopal Diocese gave $3,000, and many other churches, organizations, and individuals made donations. The clinic opened its door in August of 1992.
Outgrowing the Space
St. Luke's continued to operate in this donated building comfortably until 1999. The demand for services was so great that there wasn't enough room to accommodate the volunteers, physicians, and patients. In fact, the old space was so small that the parking lot became the waiting room. 
After exploring many options in the community, the descendants of John B. Cleveland decided to donate the old Georgia Cleveland Home to St. Luke's. Built in 1907, this old building was a perfect new home for the clinic. In 1921
when Spartanburg General Hospital was chartered. Mr. Cleveland bought the structure and transformed it into a residential facility for elderly ladies.
Renovations to the Building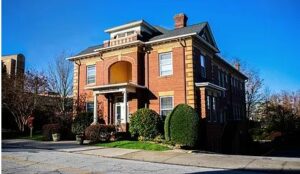 In order to restructure the building back into a medical facility, many renovations were needed. In 2000 Mary Black Foundation provided a grant of $550,000 to support the renovations and to ensure continued provision of free medical care to low-income and uninsured people in Spartanburg County. 
The Impact
Services that St. Luke's provides include: primary medical care, physician-ordered medications, mental health counseling and patient education. According to recent data, 16% of Spartanburg County adult residents are uninsured. In 2019 alone, over 1,700 individuals were served through 8,712 medical visits. 
In addition to the $550,000 grant to St. Luke's in 2000, Mary Black Foundation has provided an additional $274,840 in funding over the years. Current St. Luke's Executive Director, Patsy Whitney, said
"Funding from Mary Black Foundation over the years has helped St. Luke's carry out its mission. By providing funding for these renovations and for general operating expenses

, it has allowed our organization to allocate dollars where they are needed the most. Funding restricted to programs only often leaves nonprofits scrambling to fundraise for indirect costs.  While being open to innovation is important, having financial resources to move our core programs forward is invaluable. This type of funding brings peace of mind and the freedom to invest in our own growth and stability.  In short, it allows us to get down to business and do what we do best!"
Additionally, Whitney said
"We are so grateful Mary Black Foundation continues to trust and believe we will be good stewards of these resources. Having this funding allows us to meet the need, to not turn anyone away, and to leverage additional funding."