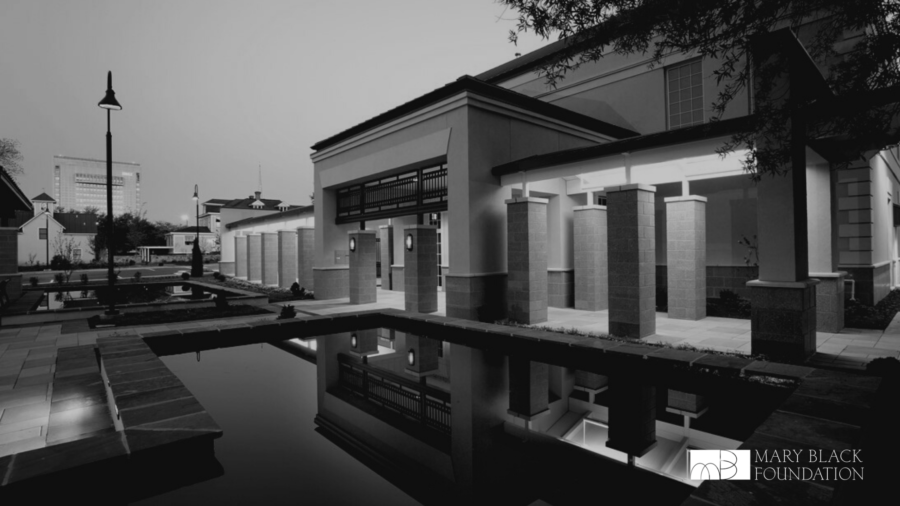 Celebrating Mary Black Foundation's History: 2001
Mary Black Foundation Becomes a Private Foundation
2021 marks the
25th anniversary of the Mary Black Foundation's role as a private foundation
 in Spartanburg. However, the Mary Black Foundation has a legacy that extends beyond the last 25 years. In fact, the Foundation was originally 
formed in 1986
– 35 years ago – to support the Mary Black Memorial Hospital and related community programs. The sale of the nonprofit hospital to a for profit company, in 1996, led to the reconfiguration of the Mary Black Foundation and its significant growth in assets. In the 25 years since the Mary Black Foundation 
separated from the hospital
, it has provided over 
$62 million
in grants to support health and wellness initiatives throughout Spartanburg County. During this same time, the assets have grown to over $75 million.
The Scoutreach Program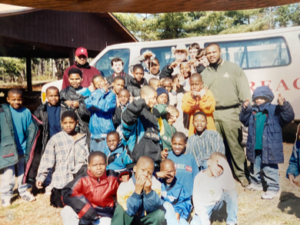 In 2001, Mary Black Foundation awarded Palmetto Council Inc., Boy Scouts of America (BSA) and Piedmont Girl Scout Council Inc. $150,000 as a part of a three-year $450,000 grant to support the Scoutreach program. This program made scouting available to youth from low-income neighborhoods across Spartanburg County. Today, the Scoutreach/Multicultural Markets Division gives special leadership and emphasis to urban and rural Scouting programs – where youth would otherwise go unserved. Scouting, by emphasizing ethics and moral values, addresses many of the social concerns of parents and youth in our community. Scouting prepares urban and rural youth to be leaders, to accept responsibility, and to care about principles and causes beyond their own self-interest. Justin Williams, Palmetto Council Scout Executive/CEO says,
"Today, more than ever before, young people need the guidance and mentoring of strong adult role models.  Unfortunately, not all youth in our community have the same access to quality after-school programs that provide these role models.  Palmetto Council's Scoutreach program is our commitment to making sure that all young people have an opportunity to join Scouting, regardless of their circumstances, neighborhood, or ethnic background.  Through the support of great community partners like the Mary Black Foundation, Palmetto Council is able to address these barriers, by covering registration and uniform fees as well as equipment costs so that Scouting is affordable for all youth.  We are proud to deliver Scouting to over 500 youth annually through the Scoutreach program."
The Impact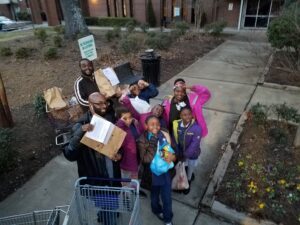 Prior to COVID-related protocol adjustments, the Palmetto Council of the BSA was on track to serve over 850 youth who need Scouting the most at no cost to the Scouts or their families.  BSA is committed to youth development, no matter the neighborhood.  Most recently, a partnership with the City of Spartanburg Parks and Recreation and the Spartanburg Housing Authority formed to extend the reach of Scouting in strategic areas within the community (Prince Hall Apartments and the community surrounding The Dr. TK Gregg Community Center).  These Cub Scouts will "
start with their best right now selves and grow into their very best future self,
" while joining in the fun with other local Cub Scouts at Day Camp. Wanda Cheeks Homes, Director of Dr. TK Gregg Community Center says,
"Scoutreach has been a wonderful program with proven success that has enabled us to engage our youth on a new level. There have been well over 200 middle and high school students who have been involved from our 3 community centers. The older youth who have completed high school have gone on to enter college, the job force, or have joined the military. They are equipped with the useful tools necessary for transitioning into adulthood. They also have shown increased confidence in the decisions that they make. The middle school club members are more eager to explore and experiment because we provide a safe environment for failure, too.  They want to follow in the footsteps of the leaders before them. Most recently, we have started a Cub Scout program that has been a lot of fun. The partnership has been well received by our community members and that is very important to the work that we are able to provide. The Boy Scouts of America has helped us train our staff and our volunteers to be more intentional when shaping our young people's future. It's where I got community service start and something I am proud to share today.  Our youth, communities and the City of Spartanburg are all winners when partnerships like Boy Scouts of America are walking with us every step of the way."
Thanks
Mary Black Foundation is thankful for the work Boys Scouts of America Palmetto Council provides to the youth of our community. We look forward to the continued partnership for years to come. For more information about Boy Scouts, please visit:
https://palmettocouncil.org/.