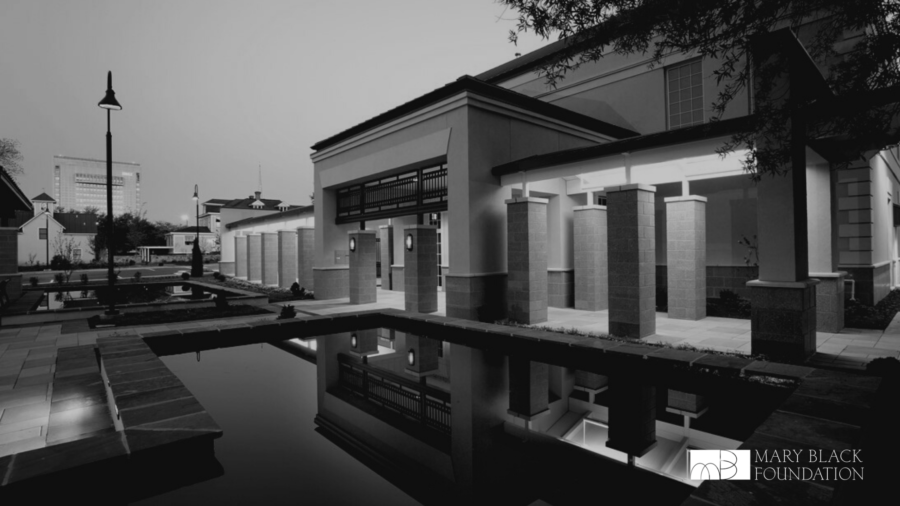 Celebrating Mary Black Foundation's History: 2004
Mary Black Foundation Becomes a Private Foundation
2021 marks the
25th anniversary of the Mary Black Foundation's role as a private foundation
 in Spartanburg. However, the Mary Black Foundation has a legacy that extends beyond the last 25 years. In fact, the Foundation was originally 
formed in 1986
– 35 years ago – to support the Mary Black Memorial Hospital and related community programs. The sale of the nonprofit hospital to a for profit company, in 1996, led to the reconfiguration of the Mary Black Foundation and its significant growth in assets. In the 25 years since the Mary Black Foundation 
separated from the hospital
, it has provided over 
$62 million
in grants to support health and wellness initiatives throughout Spartanburg County. During this same time, the assets have grown to over $75 million.
Healthy Smiles History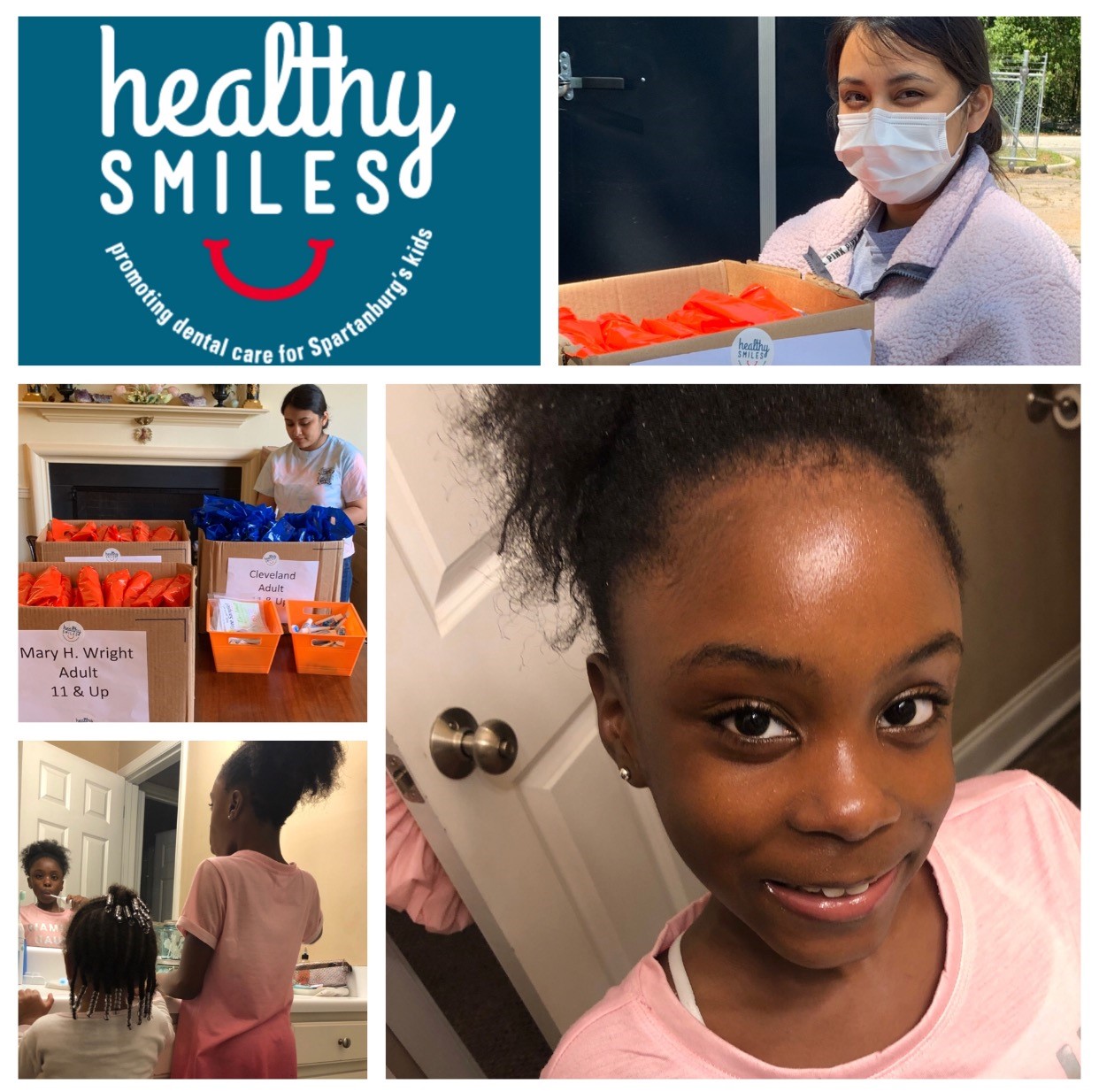 Healthy Smiles of Spartanburg
has been delivering free dental screenings for all children as well as free dental care to children in uninsured or low-income families in the community since 2004. The organization traces its beginnings to 2000, when a group of concerned citizens began meeting to discuss improving children's oral health in Spartanburg County as a response to the "National Call to Action" by the nation's Surgeon General. In 2002, the group became the Spartanburg County Children's Oral Health Task Force and, with funding from the Mary Black Foundation, gathered information on the dental care needs of children in the community. Later that year, they published the results of their research: Spartanburg County Children's Oral Health Report: Needs Identification and Proposed Action Plans for Community Collaboration. Additional funding from the Mary Black Foundation as well as the Spartanburg County Foundation and the Spartanburg Regional Healthcare System Foundation was secured to develop a sustainable business plan for the initiative, and in 2003 Healthy Smiles of Spartanburg was incorporated.
Healthy Smiles Partnership with Mary Black Foundation
Since 2004, Mary Black Foundation has provided over
$330,000
in funding to Healthy Smiles of Spartanburg. This funding includes:
$90,000 in 2004 to support an oral health initiative to promote the prevention of oral diseases
$50,000 in 2010 for general operating expenses
$28,000 in 2011 for dental supplies and equipment
$17,600 in 2013 to complete their digital x-ray project
$40,000 in 2016 to expand the Free Pediatric Mobile Dental Clinic pilot program
$1,000 in 2016 for general capacity building
$30,000 in 2018 for general operating expenses
$500 in 2018 as a part of a MBF Committee Recognition grant
$75,000 in 2020 to support pediatric dental clinics and provide care to low-income, uninsured children
Healthy Smiles Executive Director Kitta Cates said:
"Healthy Smiles of Spartanburg is so grateful to the Mary Black Foundation for their continued support over the many years.   Our partnership has improved the health and futures of low-income, uninsured children in Spartanburg County by providing equitable access to a school-linked program of oral health care, prevention, and education.  The program is improving rates of children with good dental health and decreasing emergency department visits and costs for pediatric dental diagnoses. Since the inception of the Pediatric Dental Clinic in 2007, the Mary Black Foundation has contributed to over 6,306 children receiving dental care at no cost to their families. More children now qualify for Healthy Smiles' services as a direct result of the COVID-19 pandemic. COVID-19 has caused increased demand for services because children whose parents have lost jobs and group dental insurance now qualify for Healthy Smiles for the first time. Since the pandemic hit our community, 158 new children are eligible for Healthy Smiles services for the first time. In addition, the pandemic has caused a sharp increase in the need for emergency referrals for urgent dental needs and referrals for specialized services. The Healthy Smiles basic restorative clinic must refer children requiring sedation to specialized dentists. Each emergency and special needs referral requires approximately 2- 3 hours to gather and disseminate information to potential referral sources, procure funding, and schedule appointments with the family.  By way of example, a four-year-old boy was recently diagnosed with rampant tooth decay.  The little boy had been denied by Medicaid, and his mother was unable to get dental insurance for him.  Due to his incredibly young age, he was referred to a pediatric dentist for deep sedation for treatment.  The treatment plan included 8 crowns, 5 pulp treatments (baby root canals), 1 filling, and 4 extractions.  The little boy is now out of pain and cavity free and will be seen in 6 months for preventative care. In 2020, 608 children received treatment in Healthy Smiles Pediatric Clinic.  Thanks to the Mary Black Foundation's compassionate hearts, children are on the road to better health and have a fighting chance.  One of our 14 year old patients sent a thank you letter: I feel very blessed with God and with the people who contribute so that this clinic continues to help more children. Thank you for so much blessing because my teeth were very bad and I suffered from so much pain, but thanks to this clinic, everything changed for the better. My little sisters and I are very happy and very grateful. Hugs and hope that our blessed mother pours showers of blessings on you all. Unmet dental care needs also result in significant costs to our community.  At an average cost of $1,079 per emergency department visit, the Mary  Black Foundation and Healthy Smiles collaboration provided treatment to 608 children in Healthy Smiles' dental clinic which saved taxpayers $656,032. (SC Revenue and Fiscal Affairs Office, Health and Demographic Division, July 2020). THANK YOU Mary Black Foundation for your continued support during this very challenging time that is affecting everyone in our community. From the staff, the Board of Healthy Smiles, and especially the children we serve, thank you for the SMILES!"