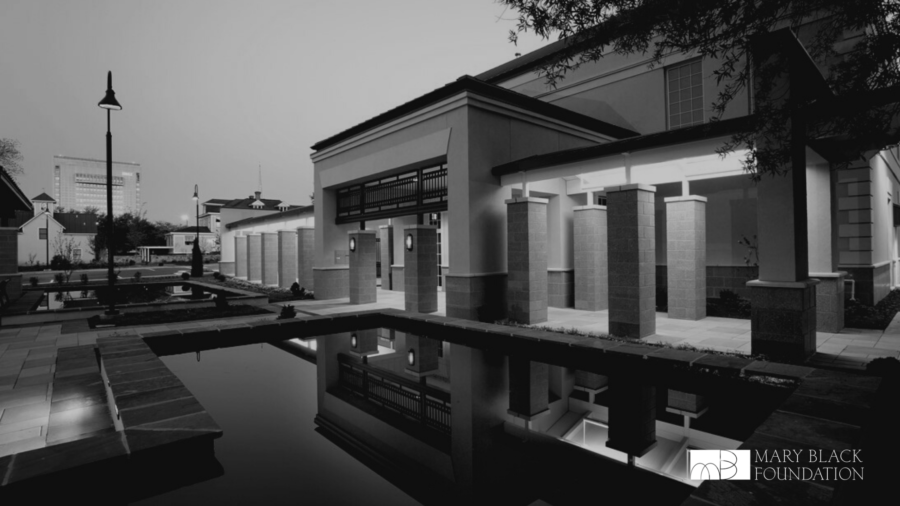 Celebrating Mary Black Foundation's History: 2007
Mary Black Foundation Becomes a Private Foundation
2021 marks the
25th anniversary of the Mary Black Foundation's role as a private foundation
 in Spartanburg. However, the Mary Black Foundation has a legacy that extends beyond the last 25 years. In fact, the Foundation was originally 
formed in 1986
– 35 years ago – to support the Mary Black Memorial Hospital and related community programs. The sale of the nonprofit hospital to a for profit company, in 1996, led to the reconfiguration of the Mary Black Foundation and its significant growth in assets. In the 25 years since the Mary Black Foundation 
separated from the hospital
, it has provided over 
$62 million
in grants to support health and wellness initiatives throughout Spartanburg County. During this same time, the assets have grown to over $75 million.
Creation of Upstate Family Resource Center
What do you do when you have an empty school building and a community that needs support and care? For Spartanburg School District Two, the answer was easy: organize a community center to provide resources and support for families.
Supporting Children and Families

Upstate Family Resource Center
was created in 2007 when the Mary Black Foundation awarded a multi-year grant to Spartanburg School District Two. The vision was to provide a one stop organization that would serve families in the District Two area. The Center helps families thrive by providing support services, education, and community engagement.  Focus areas include Crisis Intervention, Financial Literacy and Family Development. From 2006-2009, Mary Black Foundation provided nearly $300,000 to support the development of the Upstate Family Resource Center. In addition to the funding to support the development of the center, MBF has also awarded Upstate Family Resource Center over $610,500 to support their programming and operations.
The Impact
Upstate Family Resource Center has been able to impact thousands of children and families throughout Spartanburg County. Executive Director Kelley Ezell said:
The foresight of District Two leaders in 2006 to request funding from the Mary Black Foundation has greatly impacted communities in northern Spartanburg County.  As stated in the original grant, District Two leadership felt that it was incumbent on them to spearhead providing comprehensive and readily available services for children and families.   With a proven model found at the Middle Tyger Community Center, they looked to the Mary Black Foundation for the crucial funding for this project. The initial funding from the Mary Black Foundation grant in 2007 and their support over the last 14 years the Center has directly impacted thousands of children and their families each year.  With this investment we have been successful in growing a multitude of partnerships throughout our community and state.  These partnerships have been instrumental in increasing our capacity to provide programing like our Adolescent Parenting Support, Triple P Parenting Program, Family Solutions Program, GED and English as a Second Language Classes, PASOs Spartanburg for Latinx families, Harvest Family Ministries Crisis Intervention, Financial Stability Education and Support, Mental Health Summer Camp, and Parks and Recreation Summer Camp. The mission of the Upstate Family Resource Center is to help families thrive.  The initial support from the Mary Black Foundation helped us to launch this mission for the benefit of children and families in our community.  For this we are enormously appreciative!"
Mary Black Foundation Trustee Ethan Burroughs said:
The Upstate Family Resource Center is vital part of the Boiling Springs and Chesnee community. This area of Spartanburg County has grown tremendously over the past 20 years as families have moved into the community. UFRC is a great resource to support and strengthen families through their many programs. The Mary Black Foundation has been a proud supporter of their Triple P and PASO programs in supporting early childhood development.  They are a great partner and have made a tremendous impact in the community.