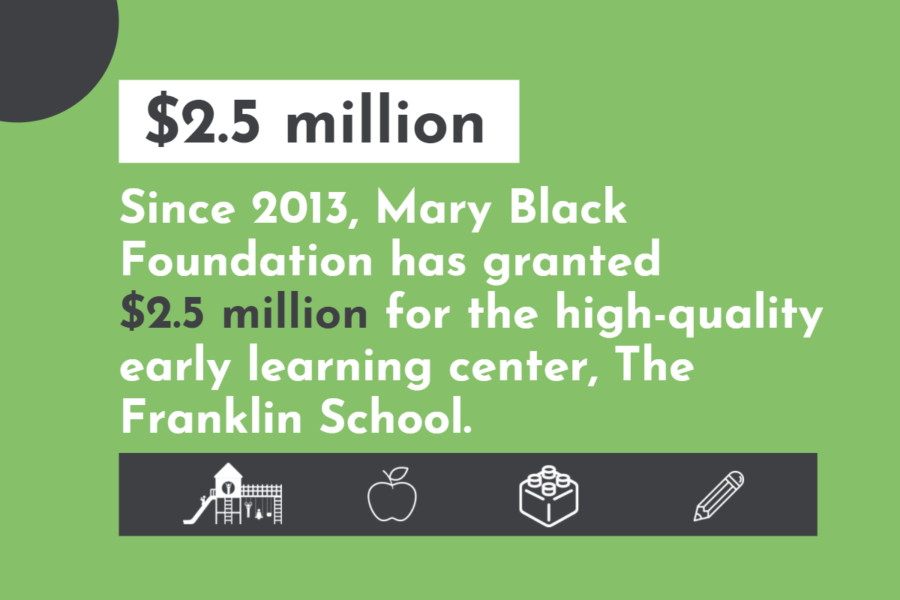 Celebrating Mary Black Foundation's History: 2013
Mary Black Foundation Becomes a Private Foundation
2021 marks the 25th anniversary of the Mary Black Foundation's role as a private foundation in Spartanburg. However, the Mary Black Foundation has a legacy that extends beyond the last 25 years. In fact, the Foundation was originally formed in 1986 – 35 years ago – to support the Mary Black Memorial Hospital and related community programs.
The sale of the nonprofit hospital to a for profit company, in 1996, led to the reconfiguration of the Mary Black Foundation and its significant growth in assets. In the 25 years since the Mary Black Foundation separated from the hospital, it has provided over $62 million in grants to support health and wellness initiatives throughout Spartanburg County. During this same time, the assets have grown to over $75 million.
The Franklin School
In early 2013, Mary Black Foundation, the Northside Development Group, Spartanburg School District 7, Piedmont Community Action, Spartanburg County First Steps and a group of local residents came together in a collaborative to address early learning gaps in the Northside, a high-poverty community with limited access to quality childcare. Through this strategic partnership, the vision for building a world-class early childhood development center in the heart of the Northside was born.
The partnership's vision gained momentum in December 2013, when the Mary Black Foundation announced a $2.5 million lead grant to initiate construction. After plans for the project were announced, the group raised an additional $7 million in private philanthropy to complete the 28,000-square-foot facility.
During this process, Spartanburg County First Steps assumed a leading role in establishing The Franklin School's high standards of quality. First Steps staff provided guidance on effective teacher practices, classroom design, and developmentally appropriate furniture and materials.
From its conception, The Franklin School was envisioned as a model early learning center. Now that this vision has become reality, the school continues to serve as an example of what is possible when public and private partners unite around a common goal.
Designed for Developmental Needs
At the school, every room is designed around a child's developmental needs. From the naptime cots for older children stored in a cupboard with just the right airflow, to the pint-sized sofas, reading nooks, and toys – all are studies in the science of blending "kid friendly" with "developmentally appropriate" and safe.
Placement of furniture, toys, and care stations all support "best practice" design and learning principles. The school's STEAM (science, technology, engineering, art, and math) foundation is also evident – from the spin-able circles made from tree trunks (from trees that had to be removed as part of the building process) that can be found on school walls at toddler height, to water and light tables in the common areas and outdoor musical instruments in the playgrounds. These details encourage "learning through discovery," the foundation of the Franklin School curriculum.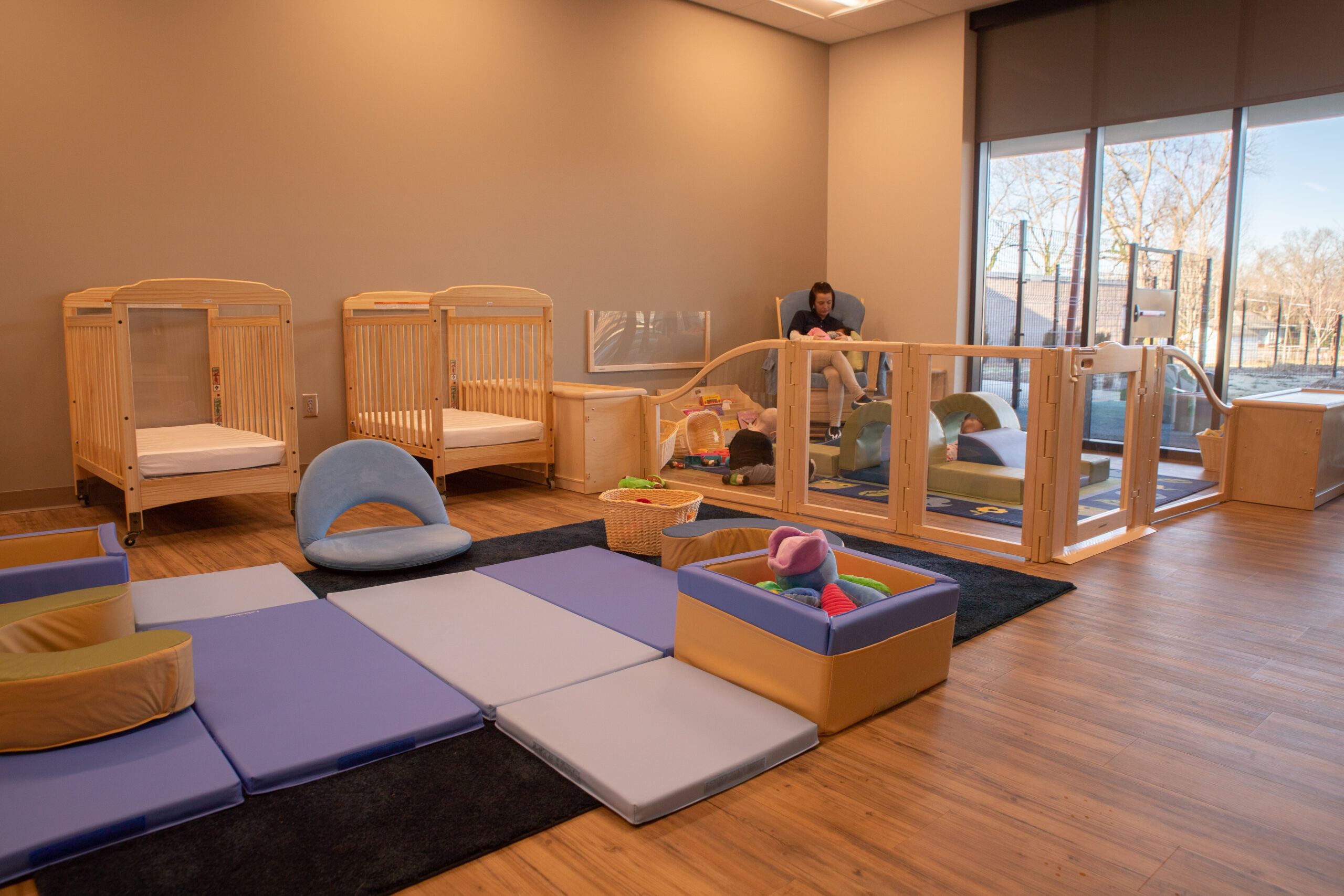 Preparing Future Educators
The Franklin School is also an early childhood lab school, where students from USC Upstate's Child Development and Family Studies program have an onsite classroom and can observe best teaching practices in preparation to become early childhood educators themselves.
With a focus on serving children ages 6 weeks to five years old from a variety of economic and cultural backgrounds, The Franklin School encourages holistic child development with curriculum centered on the STEAM (Science, Technology, Engineering, Art, and Math) approach.
The 28,000-square-foot school boasts a unique building design aimed at providing for innovative research. Cameras and microphones are in each classroom, enabling educational experts around the globe to observe footage for research.
USC Upstate students will have opportunities to make an impact on a community that has been the focus of a major revitalization since 2012 and to contribute to work that has the potential to fuel future education practices worldwide.