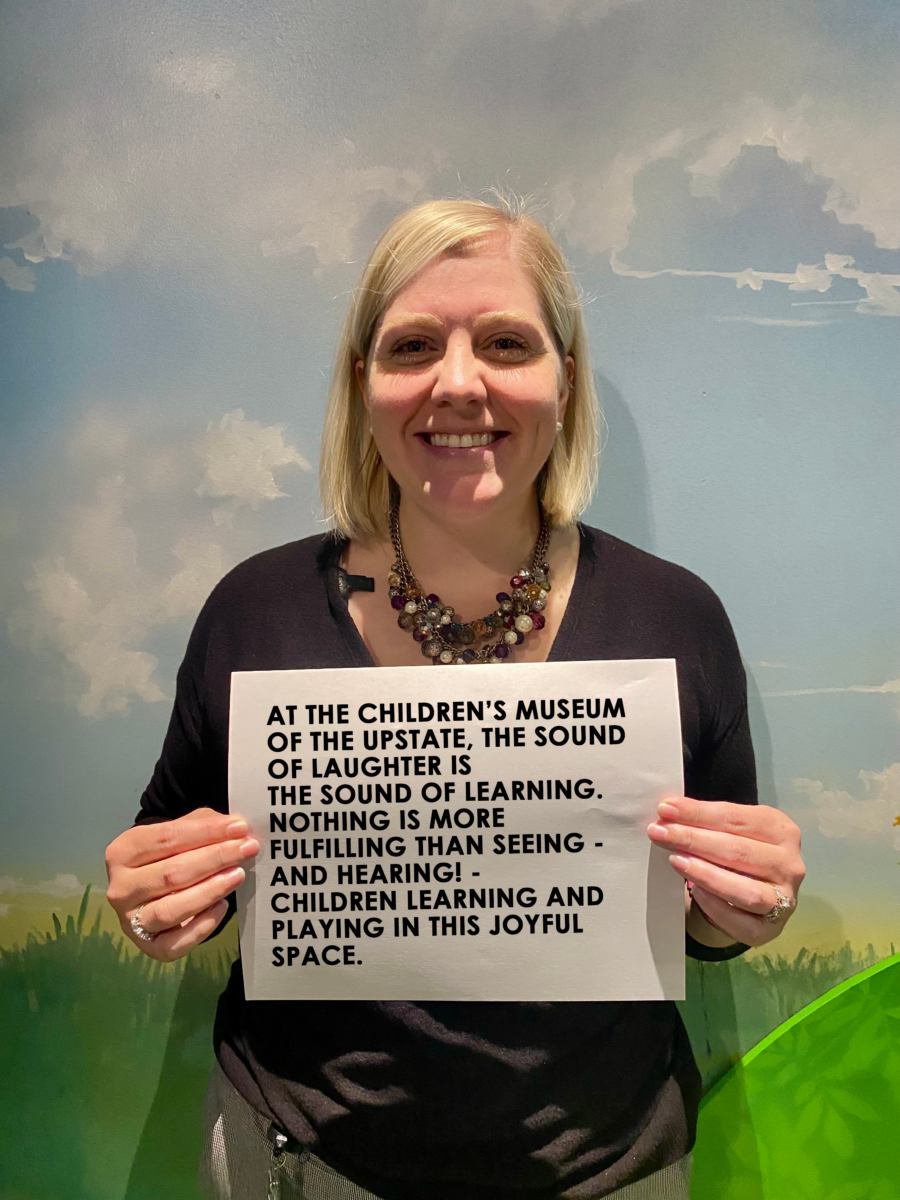 Celebrating Mary Black Foundation's History
Mary Black Foundation Becomes a Private Foundation
2021 marks the 25th anniversary of the Mary Black Foundation's role as a private foundation in Spartanburg. However, the Mary Black Foundation has a legacy that extends beyond the last 25 years. In fact, the Foundation was originally formed in 1986 – 35 years ago – to support the Mary Black Memorial Hospital and related community programs.
The sale of the nonprofit hospital to a for profit company, in 1996, led to the reconfiguration of the Mary Black Foundation and its significant growth in assets. In the 25 years since the Mary Black Foundation separated from the hospital, it has provided over $62 million in grants to support health and wellness initiatives throughout Spartanburg County. During this same time, the assets have grown to over $75 million.
Early Childhood Development
Mary Black Foundation believes that children who are born healthy, grow up in stable families, have nurturing relationships with adults, and spend time in environments that provide stimulating experiences are more likely to succeed academically, socially, and economically.
Early childhood development is defined by the Foundation as the process of growth that occurs prenatally through the first five years of life. Improving the health and wellness of Spartanburg County through a focus on early childhood development will require efforts that address:
Children's relationships with families and other caregivers
Children's physical, emotional, social, and cognitive development
Adolescent pregnancy and improving birth outcomes
The Children's Museum of the Upstate
Since its' inception in 2009, The Children's Museum of The Upstate (TCMU) has welcomed families from across the country, and world, through its' doors every year. The museum has two locations in Downtown Greenville and Spartanburg.
Over 21 unique exhibit galleries reflect programming in areas of arts, humanities, sciences, health, nutrition, the environment and community engagement. Free weekly programming provides opportunities for families to further learn and discover together, and annual memberships offer unlimited visits to both TCMU locations in Greenville and Spartanburg.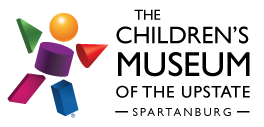 TCMU- Spartanburg
TCMU's downtown Spartanburg location houses 6,000 square feet of exhibits designed to support children ages birth to 6, with a focus on early childhood development and Kindergarten readiness.
2019 marked the last year in a two-year $77,500 grant to The Children's Museum of the Upstate to support early childhood programming at their Spartanburg location. Over the last five years, Mary Black Foundation has provided nearly $230,000 to TCMU- Spartanburg to support these early learning efforts.
Access for All
TCMU offers various opportunities for need-based reduced admission. The museum is an active participant in 
Museums For All
, a signature access program administered by the Association of Children's Museums. EBT card holders can visit both TCMU locations for $3 per person. Exclusions apply and you can read more 
here
. Additionally, TCMU offers scholarship funded school field trips on a first come, first serve basis. Please call 864-553-7952 for more information.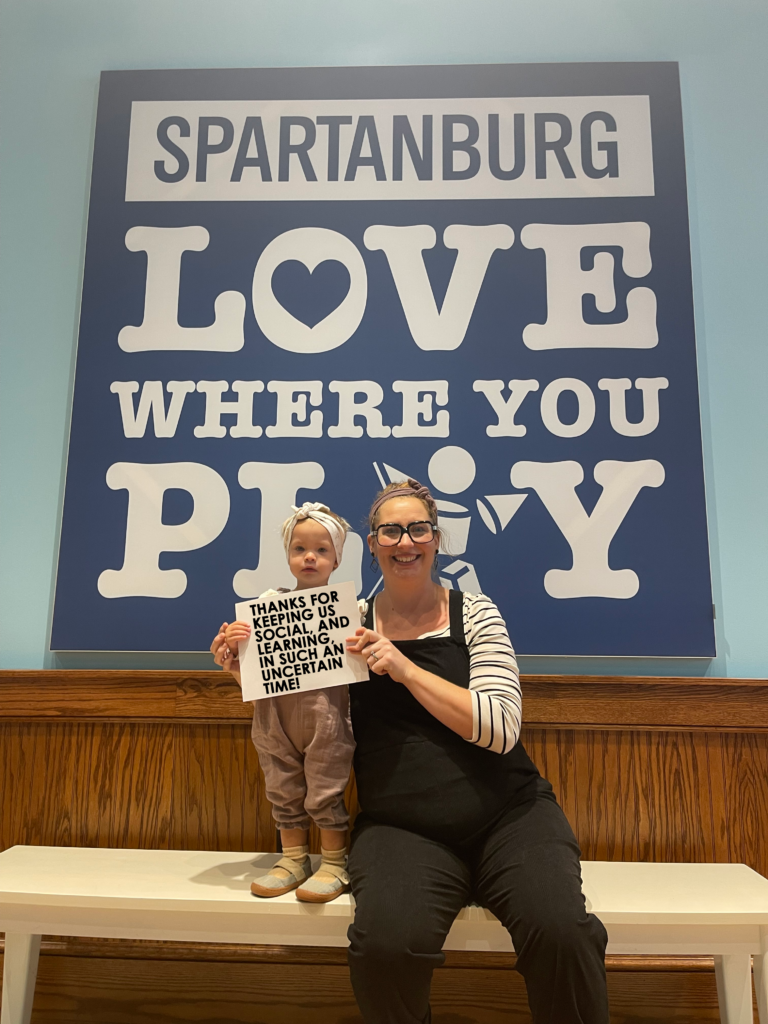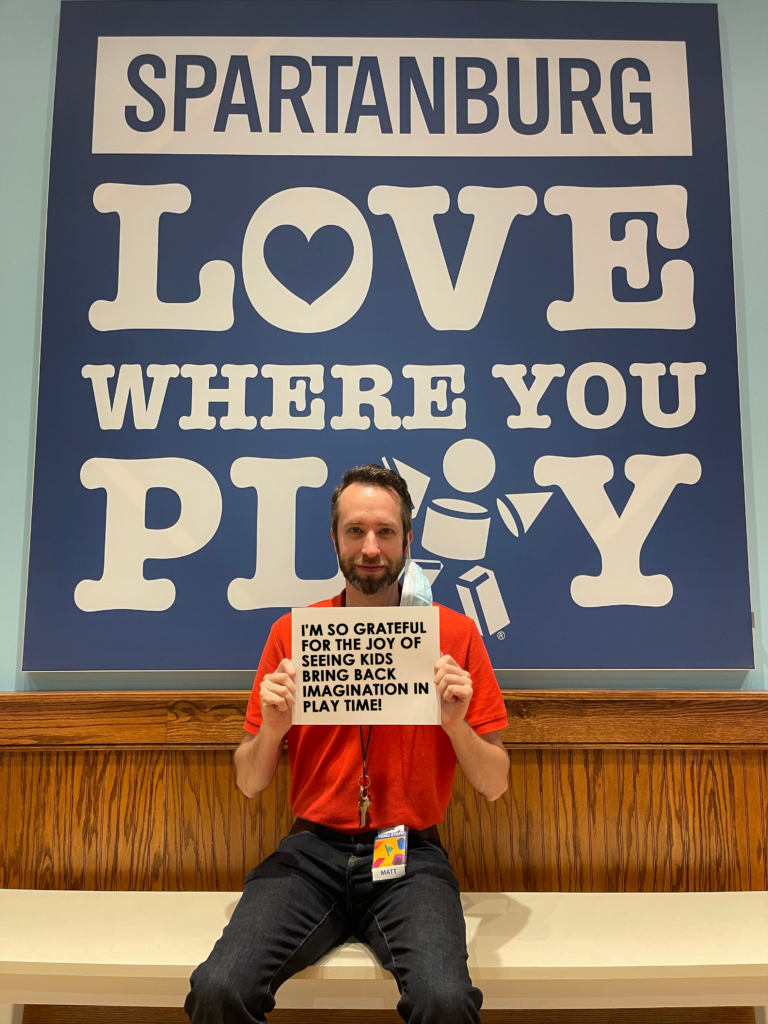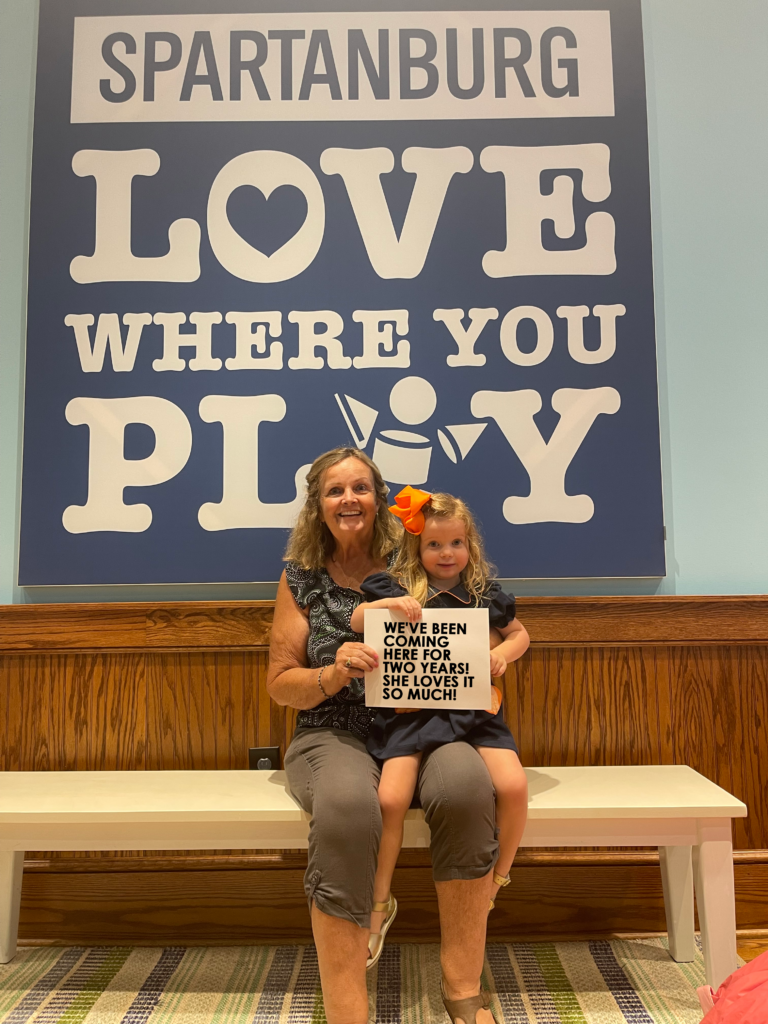 Impact
According to the most recent impact data reported to Mary Black Foundation, as a result of the funding received, The Children's Museum of the Upstate-Spartanburg has been able to reach over 60,000 children, parents, guardians, and families. 
TCMU Board member Barbara Manoski, Executive Director of Spartanburg County First Steps/ Quality Counts said:
The Children's Museum of the Upstate-Spartanburg values its partnership with the Mary Black Foundation. We are honored that you trust us to provide a safe, fun, learning environment for children and families in Spartanburg and beyond.