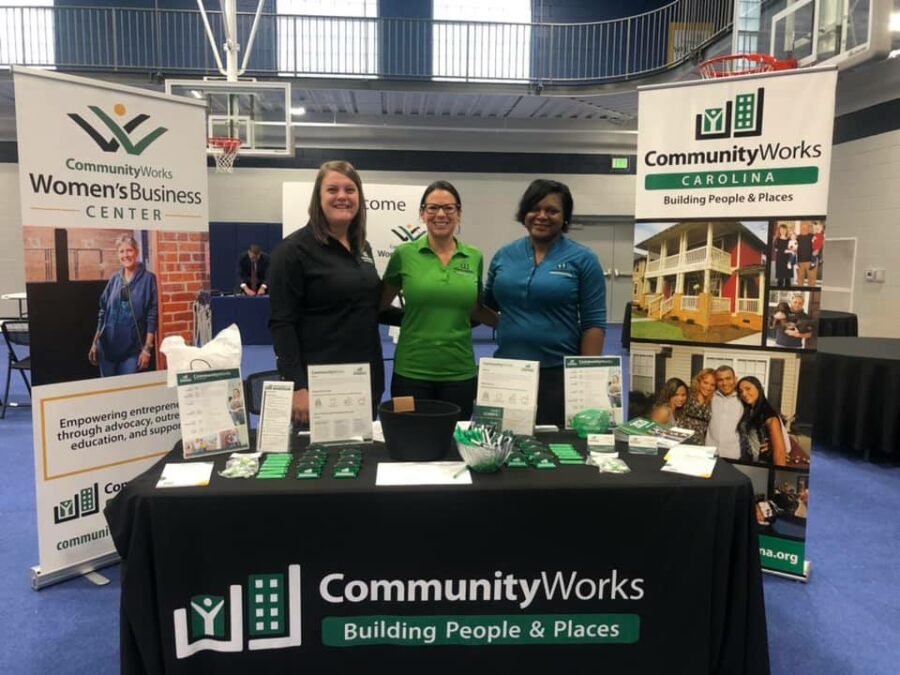 Helping Small Businesses Thrive
CommunityWorks is a nonprofit financial institution, heavily focused on helping small businesses receive the capital and support they need to thrive – particularly those that have been traditionally underserved. As 2020 unfolded and the devastating effects of COVID on small businesses became clear, CommunityWorks pivoted into action.  
We deployed $8.9 million in Paycheck Protection Program loans, helping small businesses stay afloat in trying times. We also deployed over $300,000 in COVID relief loans, partnering with municipalities and businesses to create COVID relief products. 

Community Development Block Grants
Several of CommunityWork's products are thanks in part to Community Development Block Grant (CDBG) funding through local government partners. The Spartanburg Bringing Back the Burg Fund was partially funded through CDBG along with other private funders, like Mary Black. CommunityWorks partnered with One Spartanburg to help businesses bounce back from COVID through Bringing Back the Burg, deploying loans and grants totaling $205,226 to 25 entrepreneurs through public and private funds.  
In 2021, CommunityWorks working with the City and County of Spartanburg launched a new recovery effort with CDBG funding, The City of Spartanburg Small Business Resiliency Fund and the Spartanburg County Small Business Resiliency Fund are grants that support business pivots, working capital, rent, inventory, utilities, infrastructure development, COVID-19 related marketing expenses, PPE and more.  
These grants are focused on lower income microenterprises within the County and City of Spartanburg. Funds will help businesses build resiliency as we move past COVID-19 shutdowns. So far, CommunityWorks has deployed $81,000 for a total of 10 grants. Funds are limited and businesses must meet certain eligibility requirements. CommunityWorks is still accepting applications – particularly for the Spartanburg County. Those interested can learn more about the qualifications on the CommunityWorks website. 
Weathering the Storm
Thanks to organizations like Mary Black Foundation, CommunityWorks has been able to reach more businesses in Spartanburg to get them the help they need to weather the storm of the pandemic. Small business owners rely on organizations like Mary Black Foundation to be a steady force for good through the unpredictability of life. In addition to COVID relief, through partnerships like Mary Black, CW provides a host of resources for small businesses and affordable housing developers, learn more about our services here.