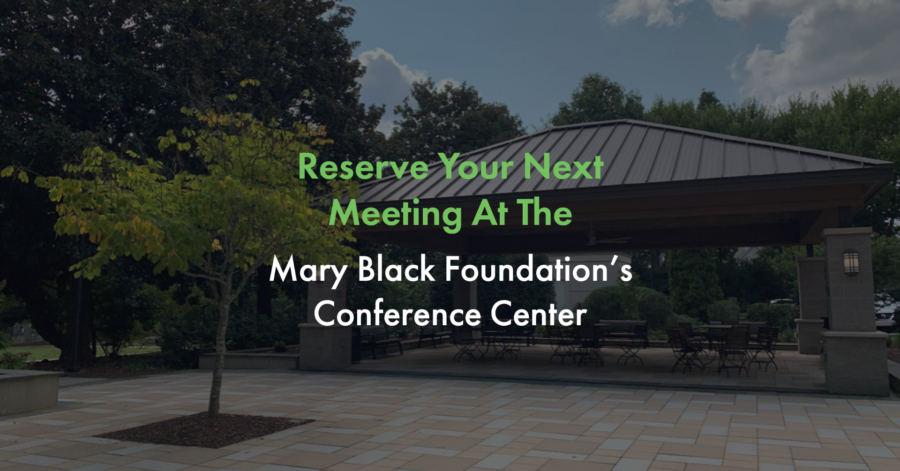 Is Your Nonprofit Planning a Meeting and Need Space? 
The Mary Black Foundation's Conference Center is here to meet your needs by providing a meeting room and/or outdoor courtyard for your event.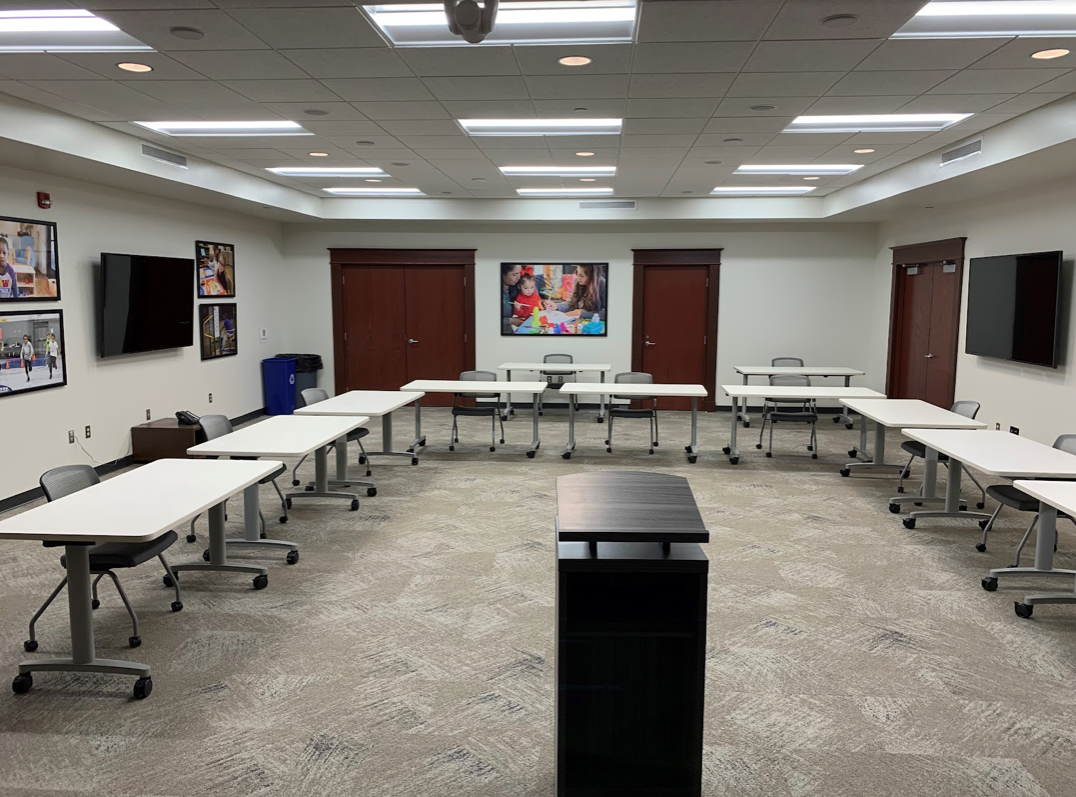 We offer the following amenities:
A large meeting room that comfortably seats 45 people and has a state-of-the-art audio-visual system, podium, stage, kitchen, and movable round and rectangle tables. The large meeting room is perfect for socially distanced meetings and/or hybrid (in-person and virtual) gatherings. In addition to the large meeting room on the Lower Level, we have an outdoor meeting space, under a pavilion, set in a beautifully landscaped courtyard. 
The facilities are free when reserved during the Foundation's regular business hours (8:30 am – 5:00 pm, Monday – Friday, except for holidays observed by the Foundation).
Meetings can be scheduled outside of business hours; however, there will be a small fee for security. There is ample parking for meetings in the Kennedy Street Parking Lot (between the Piedmont Club and the Episcopal Church of the Advent). 
Users of the Conference Center must comply with the Foundation's policies and procedures, which may be accessed through the link to the Conference Center. 
Reserve the Conference Center for your next meeting, training, or business event today, and experience the space! To check availability and reserve the space, contact Ureka Wright (uwright@maryblackfoundation.org) at 864-573-9500. 
We look forward to scheduling your meeting soon!