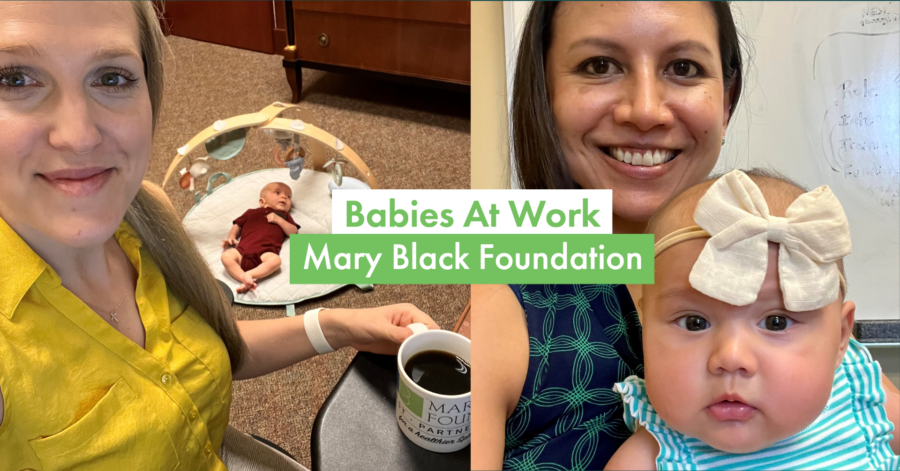 The Mary Black Foundation works to create a healthy community through our grantmaking, impact investments, convening, education, and advocacy. We also believe we should lead by example. We provide time during the workday to encourage our team members to exercise, a flexible work schedule to encourage a healthy work-life balance, and we recently added a new benefit to support team members with young children. Our Babies at Work policy allows new mothers or fathers to bring their child to work with them until the child is six months old or begins to crawl, whichever comes first.  
As leaders in promoting the importance of early childhood development, we know that when a child can stay with a parent during its earliest months of life that the child, parent, and community will benefit. Babies' brains grow faster in the first six months of life than at any other time and parent-child bonding is critical at this phase of life. Having a parent and child together in the workplace can:
Encourage the return from parental leave and ease the transition back into the workforce,

Reduce absenteeism,

Improve recruitment, retention, and employee morale, 

Lower childcare costs for employees,

Improve mental and physical health of parent and baby, 

Increase breastfeeding success, and 

Lead to more socialized babies due to a variety of interactions throughout the day.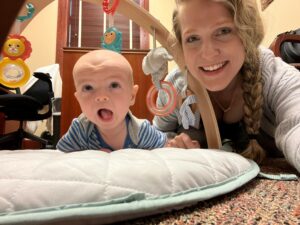 "As a first-time mom, I didn't understand how difficult going back to work after maternity leave would be until that time had arrived. At just 12 weeks old, I wasn't ready to leave my son. And because of the Foundation's Babies at Work policy, I didn't have to. While the realities of returning to work with an infant in tow are much more challenging than I expected, I am so grateful. Grateful for the ability to continue breastfeeding, for the support and help from my colleagues, and to spend these early critical days with my son. Making these types of office culture changes isn't easy, nor does it come without challenges, but I believe the benefits are worth it for everyone."
-Haley Wicker, Mary Black Foundation, Program Director for Early Childhood Development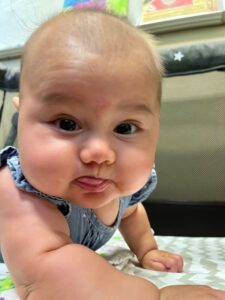 "The Babies at Work policy and the MBF team have provided a level of encouragement that has helped me and Annalí in the transition coming back to the office from leave – a transition which will always be hard. The policy has also made it possible for me to continue to breastfeed exclusively. It has required flexibility on numerous fronts, but the policy aligns with our mission and creates an environment that is truly family-friendly and promotes what is best for mom and baby and communities."
-Natalia Valenzuela Swanson, Mary Black Foundation, Program Director for Healthy Eating & Active Living
For a Babies at Work program to be effective, employees must maintain acceptable work performance and ensure that the presence of the child does not create significant office disturbances.  It takes planning and flexibility from all team members, but the short-term arrangement is worth the benefits that it generates. For the Mary Black Foundation, the policy is perfectly aligned with our focus on early childhood development, and we are excited to promote it within our organization as well as for the community.
For a copy of the policy, contact Molly Talbot-Metz