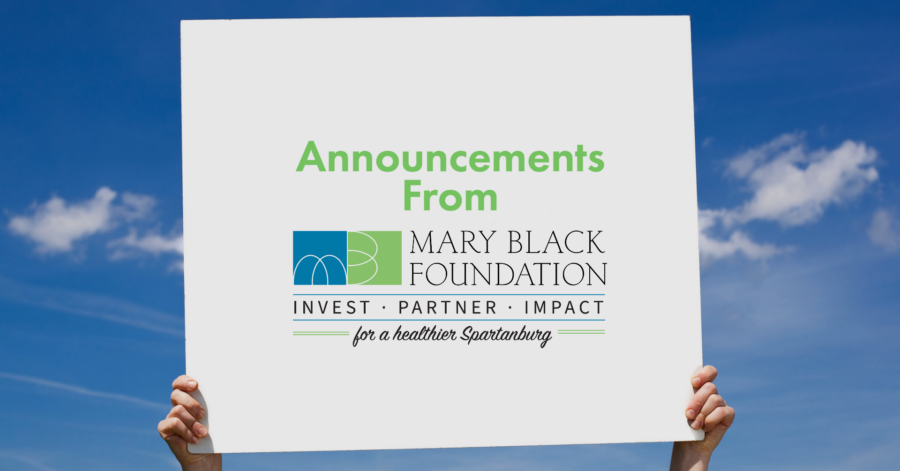 Last Week to Submit Nominations for Health Equity Leadership Award
October 10th is the deadline to submit nominations for the Dr. George Newby, Jr. Health Equity Leadership Award. The award will be provided to an outstanding individual or organization committed to ensuring that all people in Spartanburg County have access to opportunities for health and wellness regardless of who they are or where they live. Specifically, nominations should document the individual's or organization's experience:
Using data to identify, prioritize, and improve outcomes for those most impacted by health inequities.

Addressing the social and community context that shapes individuals' ability to access opportunity, including those outlined in the Foundation's

Health Equity Framework

:  

Accessible, Affordable, and Culturally Relevant Health Care

High Quality Education and Employment

Safe and Supportive Neighborhoods

Looking beyond programs and services to the systems changes needed to reduce health inequities.

Ongoing and authentic engagement of those most impacted by health inequities.
The award includes a $25,000 unrestricted grant from the Mary Black Foundation. To submit a nomination, click HERE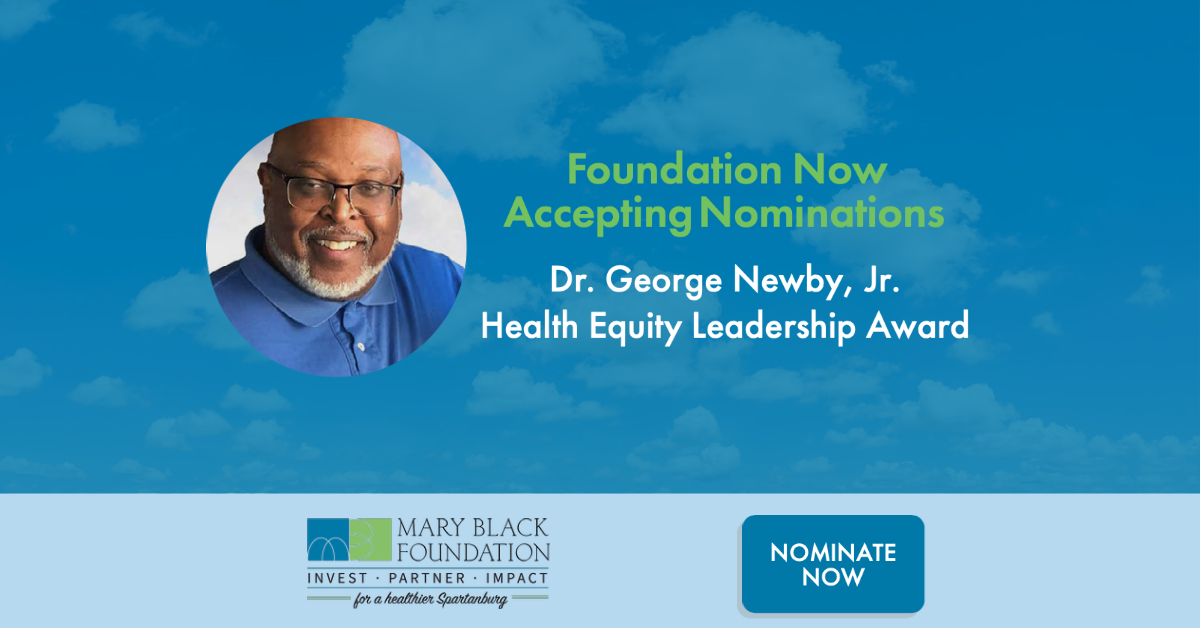 We are Hiring
The Foundation is seeking a Chief Finance Officer (CFO) to replace Kim Stravolo, who has announced that she will assume the role of CFO at St. Joseph's Catholic School in Greenville, SC at the end of October. The Mary Black Foundation's CFO position is responsible for directing financial, accounting, and investment activities. The person plays a key leadership role in the organization in partnership with the President/CEO. To learn more about the position, click HERE