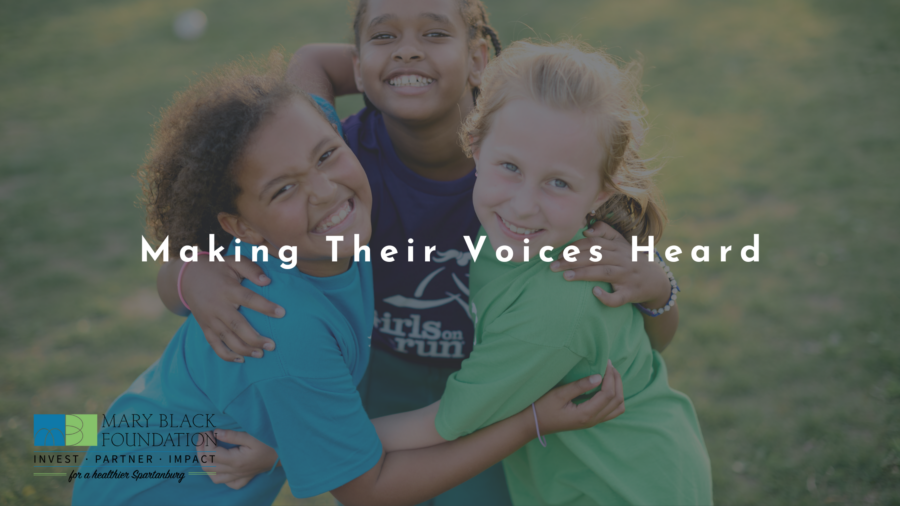 Making Their Voices Heard
Girls on the Run Upstate is celebrating Women's History Month by empowering girls to make their voices heard.
Written by Mary Ann Cleland, GOTR Upstate Council Director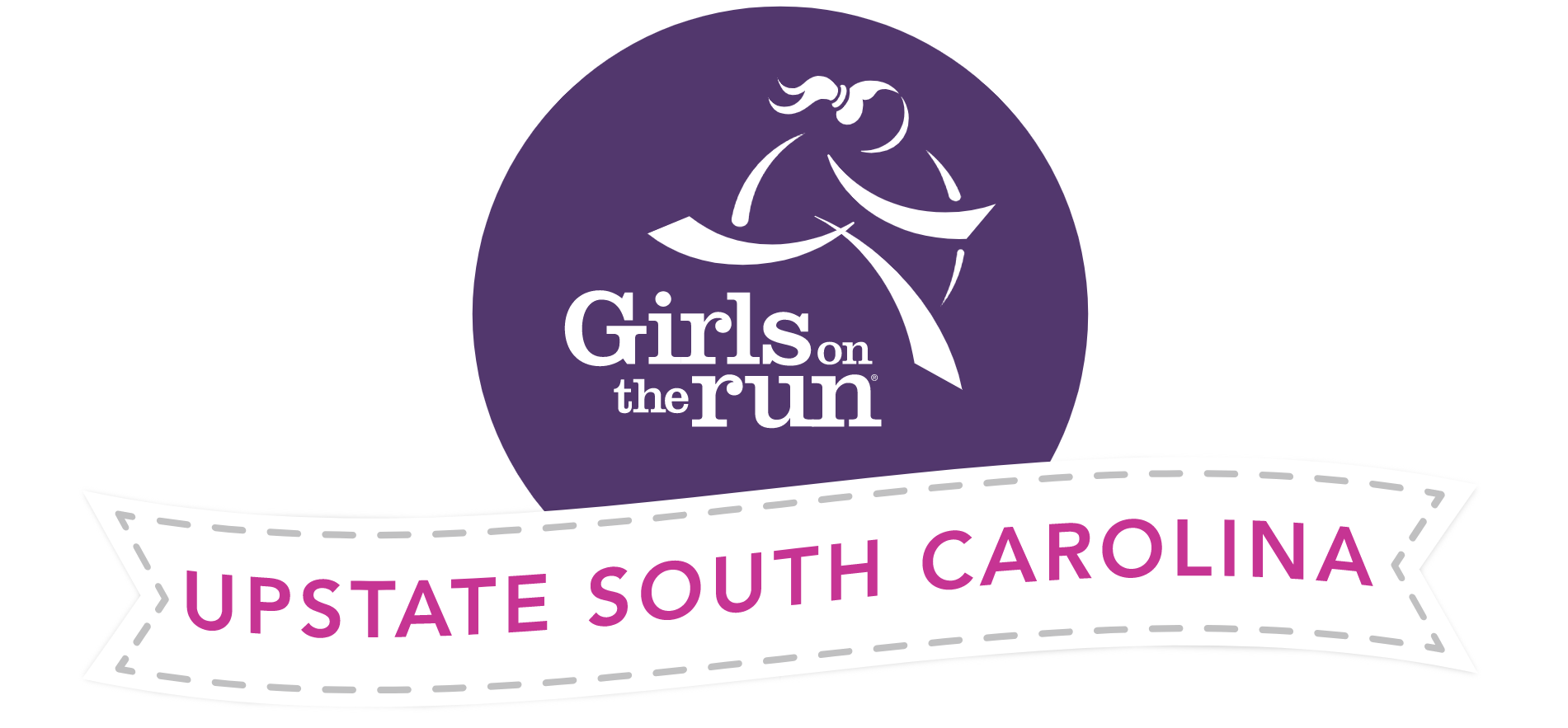 Girls on the Run Upstate SC has provided life-changing after-school programming for 14 years to girls ages 8-13 in our community. The organization—whose evidence-based curricula is known for being both fun and effective is celebrating Woman's History month and International Women's Day this March, lifting up the words of every woman.
From the family room to the boardroom, from the schoolhouse to the White House, women are bravely making their words heard. Girls on the Run believes a critical component of health is embracing what makes you, you and confidently communicating that to others. Girls on the Run programming goes far beyond stretching, counting laps, running and other physical activities but rather, focuses on the whole girl.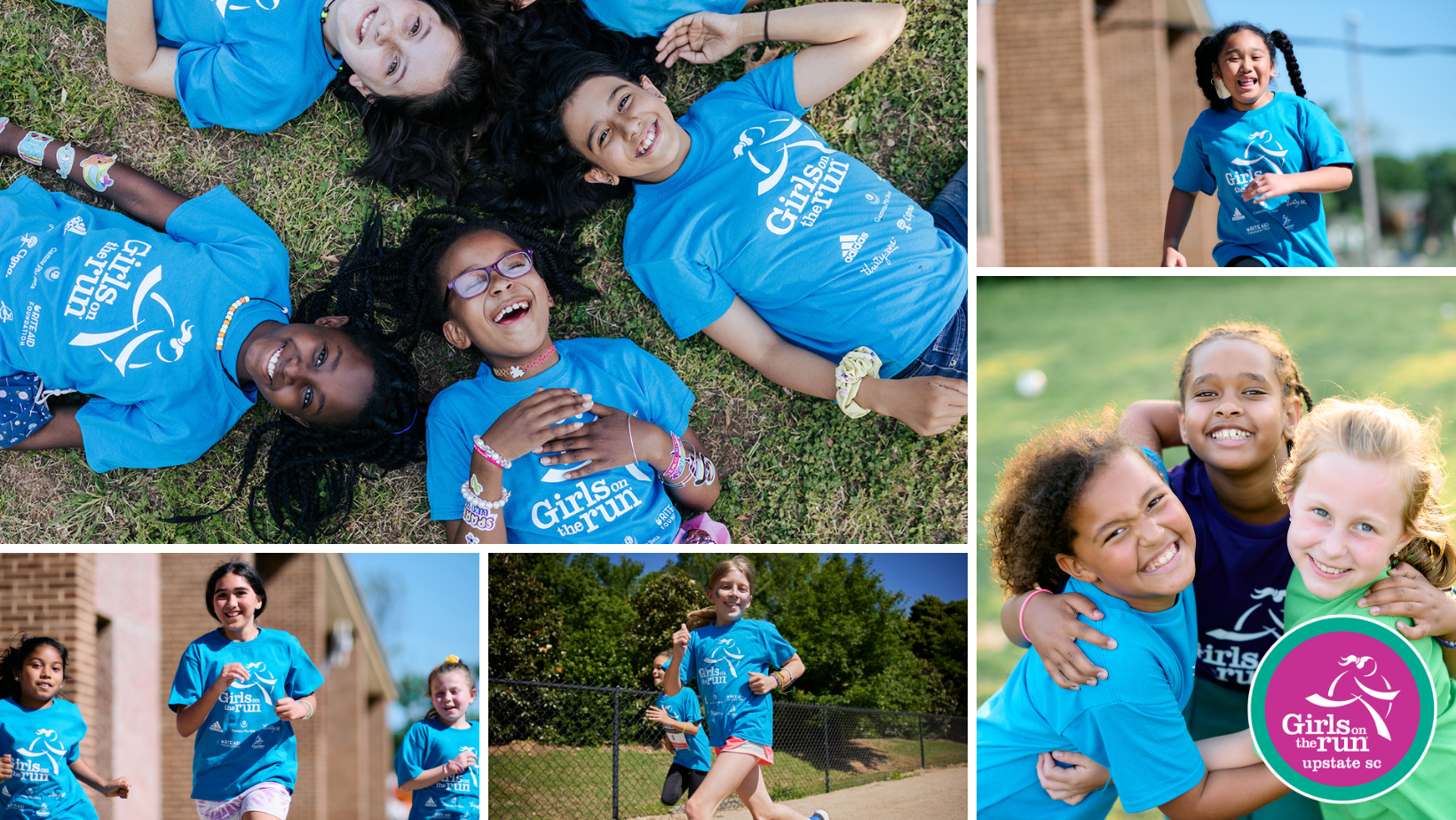 By lifting the voice of every woman and girl, Girls on the Run seeks not just embrace equity but to empower the next generation to unleash their limitless potential.
Girls on the Run is designed to build the confidence of girls to be their best selves; with intentional lessons that unlock their strength and encourage them to find their voice. Girls not only learn that they have something to say, but that they deserve to be heard, with lessons that focus on positive self-talk, standing up for yourself and others, and learning to identify and express emotions.
March marks the second month of the Girls on the Run spring season where girls are developing their limitless potential at program sites across Spartanburg County.
On April 22nd the over 600 girls enrolled in the spring program along with families, coaches and community members will come together at the Girls on the Run season ending 5K at CU-ICAR in Greenville. The 5K is celebratory and non-competitive. Community members are invited to join in the fun at the 5K and run, walk or skip across the finish line along with the girls from the program.
Visit gotrupstate.org to learn more about getting involved in Girls on the Run as a volunteer or participant.
Mary Black Foundation is a proud supporter of Girls on the Run Upstate.