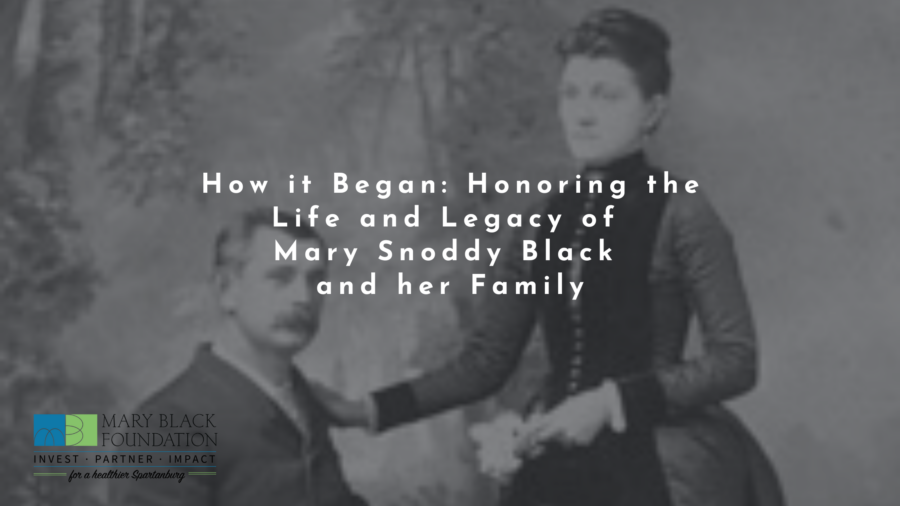 How it Began: Honoring the Life and Legacy of Mary Snoddy Black and her Family
March is Women's History Month and there is one woman who we'd like to be sure to highlight and celebrate! Mary Snoddy Black's name is recognized across our community and is the namesake of the Mary Black Foundation. To many, her name brings to mind words like wellbeing, health, family, support, and community. Her history and the family she created and supported made a huge impact on Spartanburg; what it has become and what it will be in the future.
View the timeline below to see how it all began!