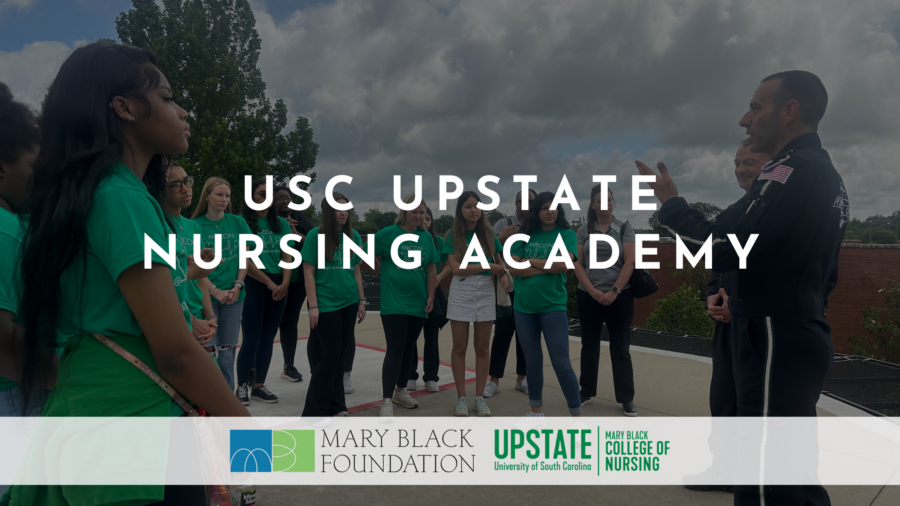 USC Upstate Nursing Academy
The University of South Carolina Upstate held its first Nursing Teen Summer Academy last month, providing a remarkable opportunity for high schoolers in Spartanburg County to explore the vast and rewarding world of nursing. Out of nearly 100 applicants, 20 rising 10th-12th graders from a variety of Spartanburg schools were selected and they all came ready to learn! The academy, offered by USC Upstate's Mary Black College of Nursing, was designed to provide participants with a comprehensive understanding of the crucial role nurses play in promoting health, advancing education, and enriching communities. The goal was to inspire and empower young individuals interested in pursuing a career in nursing by offering them valuable insights and experiences, and to help address a statewide and national nursing shortage. 
Mary Black Foundation was pleased to help support this inaugural summer nursing academy. USC Upstate is already looking forward to next summer's academy!