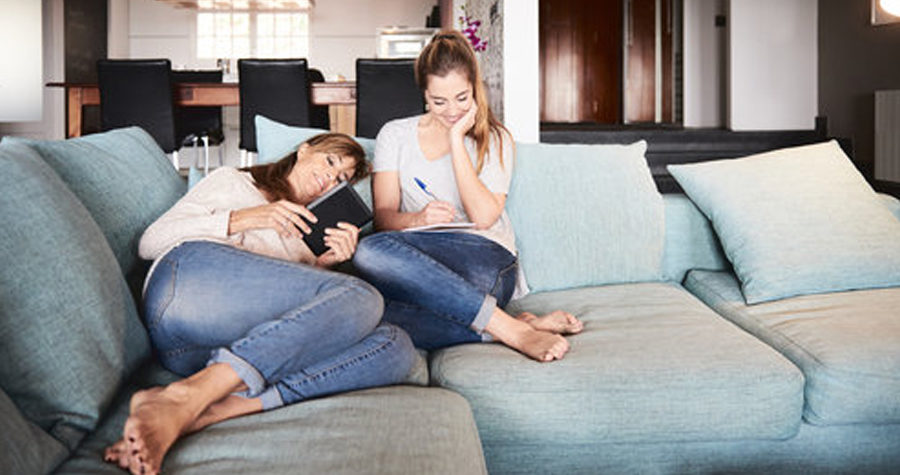 This week's blog is written by Angela Talley Robinson with the Hope Center for Children
October is Let's Talk Month, a reminder that the best educator for a teen is their parents or caregivers. Spartanburg has ongoing support for parents year round with
Connect's parent resource guide
and Teen Triple P. As we know, every parent has challenges and every parent needs support sometimes. This parenting support program does not tell a parent how to be a parent. It does, however, provide parents with a toolbox of ideas to choose which strategies they need. Teen Triple P addresses topics such as encouraging appropriate behavior, managing problem behavior, setting rules and routines and planning for risky situations. Teen Triple P is an evidenced based parenting support framework designed to increase the knowledge, skills and confidence of parents and caregivers with teens ages 13-18. In October, fifty youth-serving providers working with parents/caregivers received training in Teen Triple P. Ensuring year round parents/caregivers have access to resources and supports for raising a healthy teen. Through the
Healthy Families Initiative
, Mary Black Foundation has partnered with Hope Center for Children to support a variety of organizations in offering this program for parents and caregivers of Spartanburg County
free of charge
. Teen Triple P is available in English and in Spanish. Teen Triple P offered in Spartanburg three ways: 4- one-on-one sessions addressing a specific behavior issue, 8- 10-week program that addresses more intensive behavioral issues or a 6 module online curriculum that will allow parents to work at their own pace while receiving strategies and tools needed to address emotional and behavioral issues. These options are available to meet the individualized needs of parents and caregivers when accessing services. This parenting support framework promotes positive parenting to foster increased understanding and more effective communication. Teen Triple P provides parents with strategies to raise responsible, confident and capable teenagers to build a stronger family and therefore a stronger community.
For more information on Teen Triple P:
Visit
www.connectspartanburg.org
to make a referral or find out what sessions are taking place near you. You may also contact Angela Talley Robinson at
arobinson@hopecfc.org
or 864-583-7688 ext. 151 to register for the online curriculum or to receive information on available sessions. Follow Connect Spartanburg on Facebook for more information about Let's Talk Month.