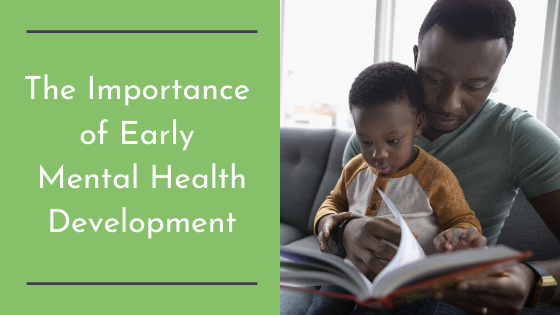 This week's blog is written by Keisha Gray, Program Director Early Childhood Development, Mary Black Foundation
The Importance of Early Mental Health Development
Infant and early childhood mental health is defined as the quality of a child's first and early relationships and the child's social and emotional development. Specifically, it takes stock of the degree to which an infant/young child has the ability to:
Experience warm and responsive relationships with care givers
Create relationships with others
Explore and learn
Communicate in play
Express and regulate emotion
A child's ability to develop strong foundational mental health well-being is rooted in the context of the family and community that they belong.  The more we are able to dig into the factors that support the stability of these environments, the greater our capacity to help support positive mental health development for children during the first five years of life.
The Research
The Institute for Child Success (ICS)
recently released the research brief
Infant and Early Childhood Mental Health: Supporting Healthy Social-Emotional Development
, which makes a case for the importance of paying attention to the earliest years of mental health development. Programs and services that work to help support Infant and Early Childhood Mental Health (IECMH) are also highlighted in the brief. Authored by esteemed researchers and professionals in the field, the brief delves into the way that communities can increase awareness of IECMH, and how they may begin to organize for increased support of the overall social and emotional development of infants/young children. Our ability to support the mental wellness of children and the families and communities they represent are critical to collective health and wellbeing of our community.  Interested in learning more about infant and early childhood mental health?  Check out the links below.
References/Resources:
Kids Mental Health Info.com:
https://www.kidsmentalhealthinfo.com/providers/early-care-and-education-providers/understanding-infant-and-early-childhood-infant-mental-health/
Center on the Developing Child:
https://developingchild.harvard.edu/science/deep-dives/mental-health/
Zero to Three:
https://www.zerotothree.org/espanol/infant-and-early-childhood-mental-health