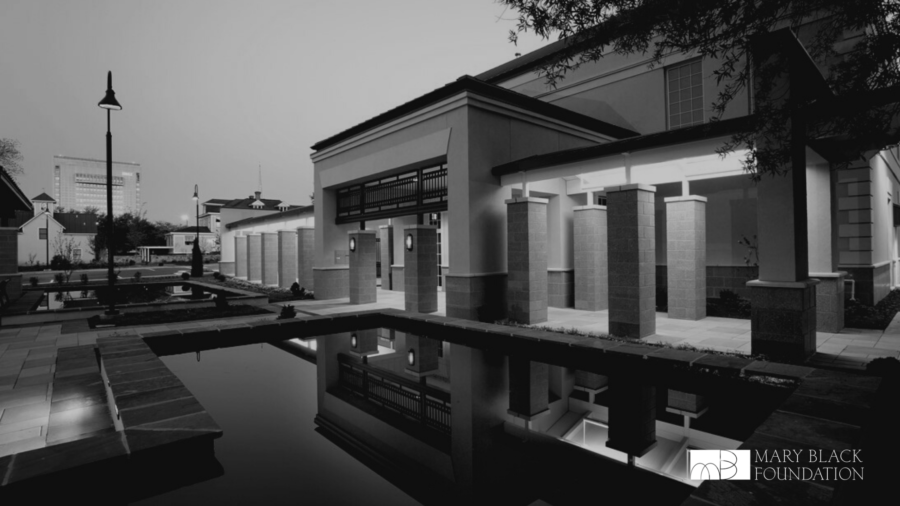 Celebrating Mary Black Foundation's History: 2005
Mary Black Foundation Becomes a Private Foundation
2021 marks the
25th anniversary of the Mary Black Foundation's role as a private foundation
 in Spartanburg. However, the Mary Black Foundation has a legacy that extends beyond the last 25 years. In fact, the Foundation was originally 
formed in 1986
– 35 years ago – to support the Mary Black Memorial Hospital and related community programs. The sale of the nonprofit hospital to a for profit company, in 1996, led to the reconfiguration of the Mary Black Foundation and its significant growth in assets. In the 25 years since the Mary Black Foundation 
separated from the hospital
, it has provided over 
$62 million
in grants to support health and wellness initiatives throughout Spartanburg County. During this same time, the assets have grown to over $75 million.
Upstate Forever
Upstate Forever

 advocates to advance progressive and equitable land use policies that expand housing choices, mobility options, and green spaces while reducing sprawl into forests and farmlands. This is particularly important in rapidly growing areas like Spartanburg, where it is more critical than ever to enact policies that support walkable, mixed-use development as the population grows. We need more places designed for people to live, work, play, and travel to destinations by means other than a car — walking, biking, and public transit options. It can be difficult to enact policy that supports walkable communities, but it is necessary for a healthy, active, equitable community where all residents have access to jobs, affordable housing, outdoor spaces, and the necessities of life.
Upstate Forever and the History with Mary Black Foundation
Over the last 25 years, Mary Black Foundation has awarded Upstate Forever over $1.2 million in grants for their work to build and support healthy communities in Spartanburg County. 2005 marked the beginning of a
$743,000 five-year grant
to Upstate Forever to promote active living education, advocacy, policies, practices, and environmental change. Additional grants made to Upstate Forever include:
$5,000 to support their Spartanburg County Growth Trends Mapping Project
$10,000 to support an organizational capacity building plan to improve skills in financial planning and management
$3,000 to support their Building our Future speaker series
$11,400 for organizational capacity building
$15,000 for core operating support
$237,000 for policy work around land use planning for active living
$141,828 for their work implementing community design and planning efforts
$50,000 for the development of strategies to update comprehensive plans, provide education, draft ordinances, project management, and technical assistance
$50,075 for the implementation of strategies to build healthier communities in Spartanburg County
$2,500 to support guest speaker, Jeff Speck
Hearing from Upstate Forever on their Work
Upstate Forever's Land Policy Manager, Sherry Barret said:
With the generous funding and partnership of the Mary Black Foundation over many years, Upstate Forever has made significant strides in collaboration with community partners. Early on in our partnership with the Foundation, we commissioned an Active Living Assessment for the City of Spartanburg and Spartanburg County. The Lawrence Group, a design and planning firm based in Davidson, NC, reviewed city and county land use plans and regulations and recommended changes to improve active living opportunities. Specifically, the firm recommended form-based codes (like the one guiding redevelopment in Spartanburg's Northside Neighborhood) to support the creation of neighborhoods and streets safe and attractive for walking and bicycling. For nearly two decades, and in partnership with the Mary Black Foundation, Upstate Forever has been advocating for adoption and implementation of these and other policy tools to build places that better support active, healthy lifestyles in Spartanburg County. The data and recommendations in the Active Living Assessment guide and influence plan and policy outcomes, including those listed below:
Spartanburg County Complete Streets (2007) – Upstate Forever drafted and submitted to Spartanburg County a resolution endorsing "Complete Streets". The resolution was adopted by County Council in 2007 – formalizing the county's commitment to providing amenities for pedestrians, bicyclists and the public transit system in all new roadwork projects when possible.
City of Spartanburg Form-Based Code (2011) – The City of Spartanburg became the first city in the Upstate to implement a form-based code following adoption of its downtown master plan and accompanying downtown code in 2011 and has since expanded to include a suburban zone to guide implementation of the city's Northside Neighborhood Master Plan.
City of Inman Pedestrian-friendly Development Standards (2013) – In close partnership with Upstate Forever, the City of Inman drafted and subsequently adopted pedestrian-friendly development standards for their downtown in 2013.
Better Block Duncan (2013) and Town of Duncan Plan & Policy Adoption (2013-2015) – The Better Block demonstration project showcased key elements that could help achieve a more vibrant, walkable downtown district in Duncan.The highly visible event engaged numerous partners, drew a good number of attendees and helped build momentum and excitement for creating a more active, vibrant downtown area. Duncan leaders subsequently developed and adopted a Streetscape and Pocket Parks Master Plan and a Pedestrian Overlay District Ordinance. Additionally, Upstate Forever was able to secure and implement two different federally-funded technical assistance grants in Duncan that generated conceptual plans for a mile‐long linear park (2014-15) and helped facilitate a partnership arrangement for Duncan to rejoin the Spartanburg County Parks Tax District, resulting in a $100,000 allocation to support construction of the Byrnes Mile Linear Park (initial installation began in June 2017).
City of Landrum Comprehensive Plan Update adopted in 2017 with an eye towards building a healthier community. This included an allocation of $10,733 in City of Landrum funds in fiscal 2016‐17 toward completion/implementation of the plan; allocation of city funds and progress on implementation of pedestrian infrastructure improvements at the SC Hwy. 14/US-Hwy. 176 intersections recommended in Walkable Landrum, a Pedestrian Master Plan awarded in part because of – and adopted as part of – Landrum's 2017 healthy comprehensive plan update.
Spartanburg County's Performance Zoning Ordinance, adopted in late 2019 and applicable to the southwestern region of the county beginning in 2020, allows for mixed use development to be built – walkable places where people can live an active lifestyle – with options for housing, employment, and recreation all in close, convenient proximity.
City of Spartanburg Comprehensive Plan Update (2020 – present) – Throughout this process to envision and plan proactively for the future of the city, Upstate Forever is supporting both active living and diversity, equity, and inclusion as integral components of Plan Spartanburg – anticipated to be the first equity-focused comprehensive plan in the United States.
In addition to supporting our work advocating for land use plans and policies for active living, the Foundation was also one of the earliest partners to encourage Upstate Forever's efforts to become a more diverse and inclusive organization. During the past two years, we have made considerable strides building staff knowledge and capacity related to diversity, equity, and inclusion. We recognize that to develop and advance long-lasting, equitable solutions for balanced growth and natural resource protection, we must work intentionally to engage a broader base of Upstate residents in the coming years. To that end, we are working to build authentic community partnerships and cultivate new leaders at all levels of our organization — from our membership to our staff to our board — to ensure that we better represent the community we serve.