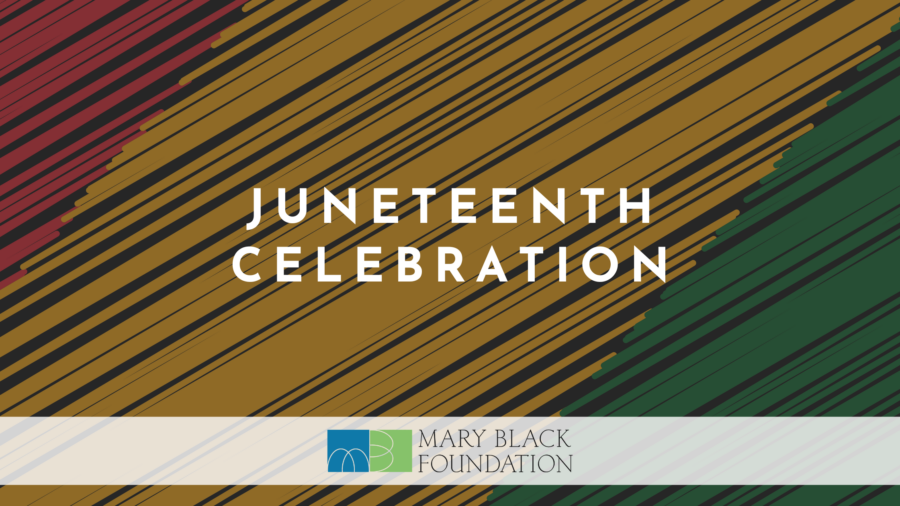 Juneteenth Celebration Weekend
June 15-17, 2023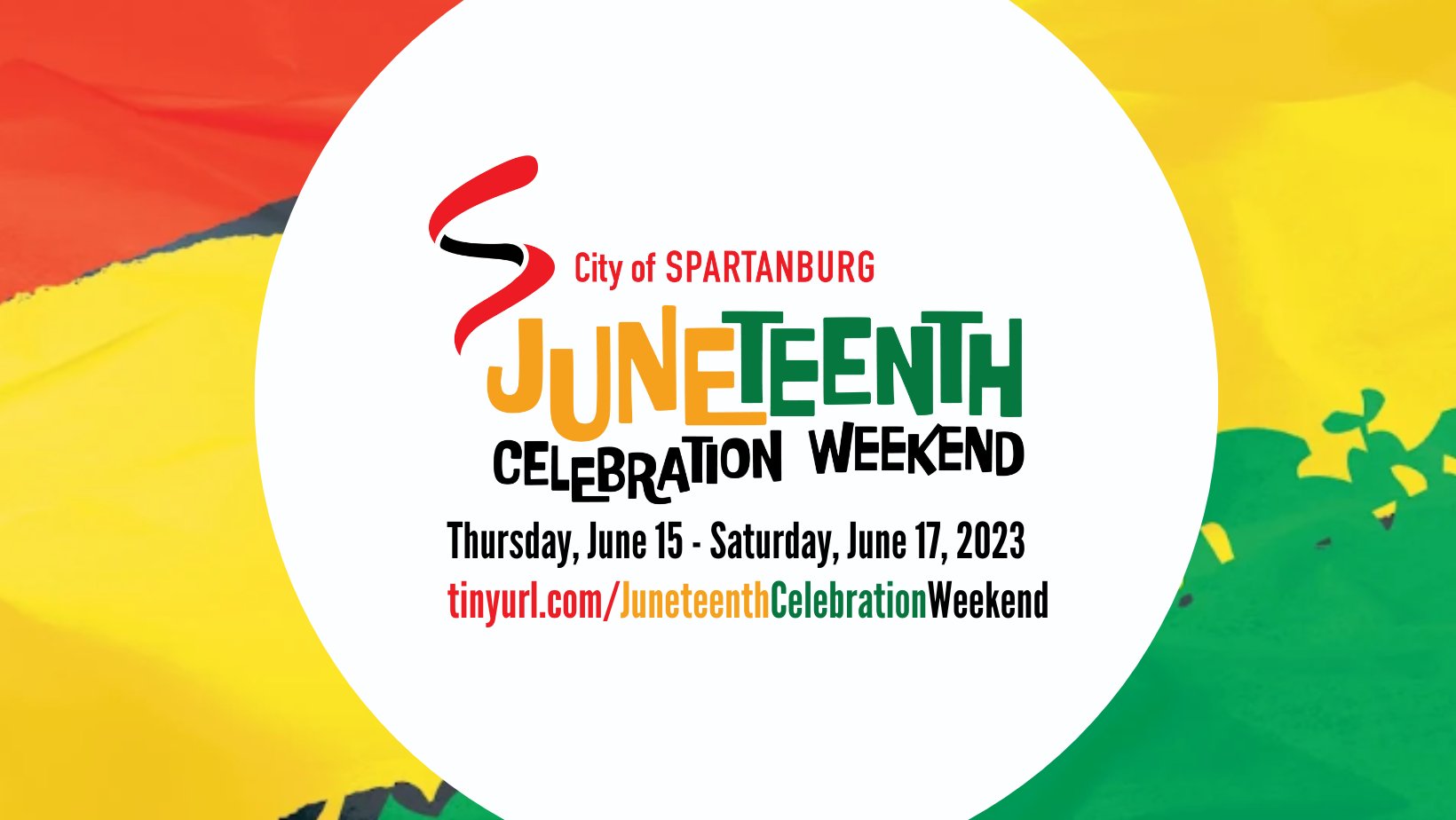 Join the Spartanburg community for our Juneteenth Celebration Weekend!
This unique educational event will celebrate the African-American experience since the end of slavery in 1865. Expect a weekend full of food, fellowship, the opportunity to learn via inspirational performances, and much more!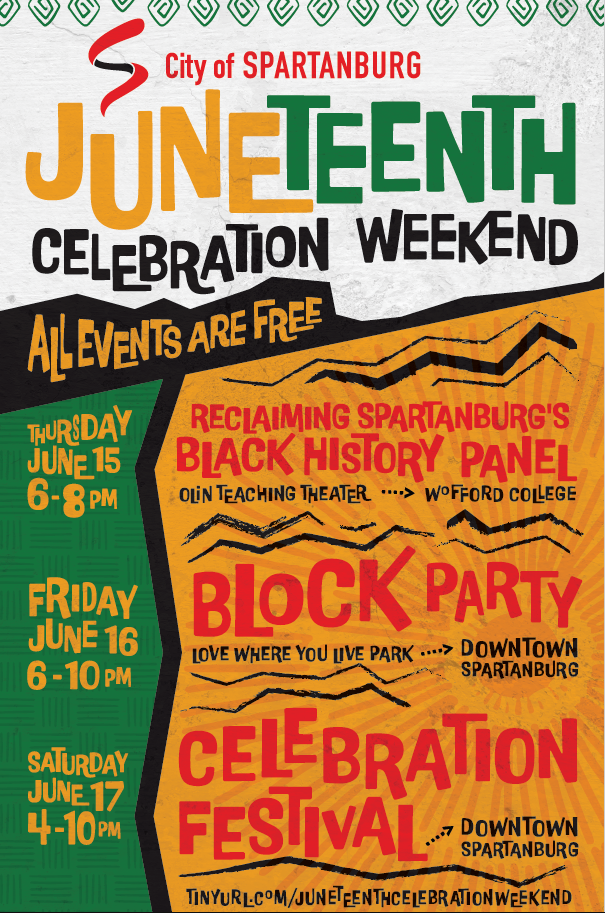 Thursday, June 15
Reclaiming Spartanburg's Black History Panel
Wofford College – Olin Teaching Theater
6:00-8:00pm
Friday, June 16
Block Party
Love Where You Live Park off of South Spring Street
6:00-10:00pm
Featuring a Live DJ, Food Trucks, a 360 photo booth, and much more!
Saturday, June 17
Celebration Festival
Downtown Spartanburg (near Love Where You Live Park)
4:00-10:00pm
Featuring food, a kid's zone, live performances, and shopping with local vendors!