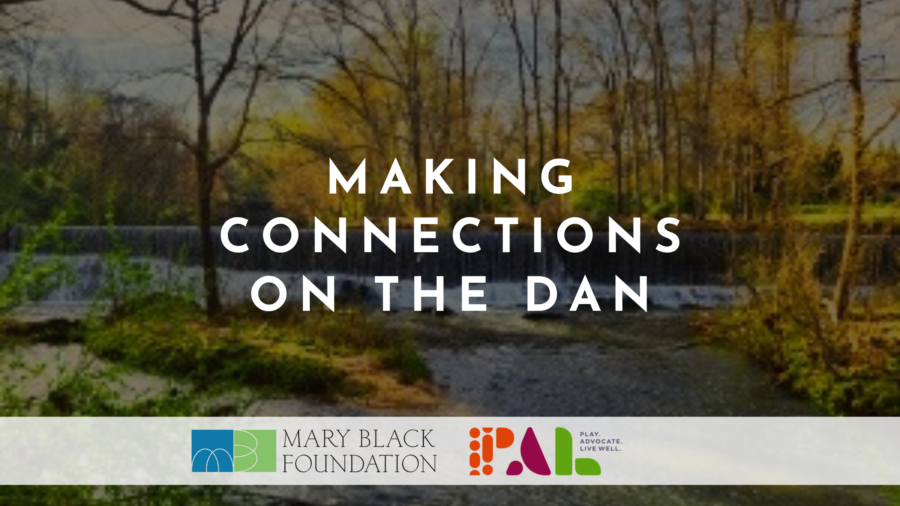 Making Connections on the Dan: River Birch Trail Ribbon Cutting
Join our partners at PAL: Play. Advocate. Live Well. to celebrate the official opening of this new trail segment!
Source: PAL: Play. Advocate. Live Well.
The River Birch trail is a show-piece segment of the Daniel Morgan Trail System (or the Dan) that starts behind McCracken Middle School and continues to East Main Street. This ribbon cutting will officially open the next segment of the trail which takes the River Birch Trail from East Main Street along the Lawson's Fork Creek to the Drayton Mills Trails.
Join us for a party with your community members, hear from some of our partners, and enjoy a walk on the trail. As a special treat, the Spartanburg Art Museum will open its Cretivitrees exhibit featuring art on trees along this trail segment from 15 artists.
The ceremony will take place off the trail entrance behind Moveable Feast – 956 E Main St. Spartanburg, SC 29302.
***Please park in the lot across the street at the Bell Hill/American Credit Acceptance parking lot 961 E Main St, Spartanburg, SC 29302
An officer will be directing traffic to allow people to cross E Main St.