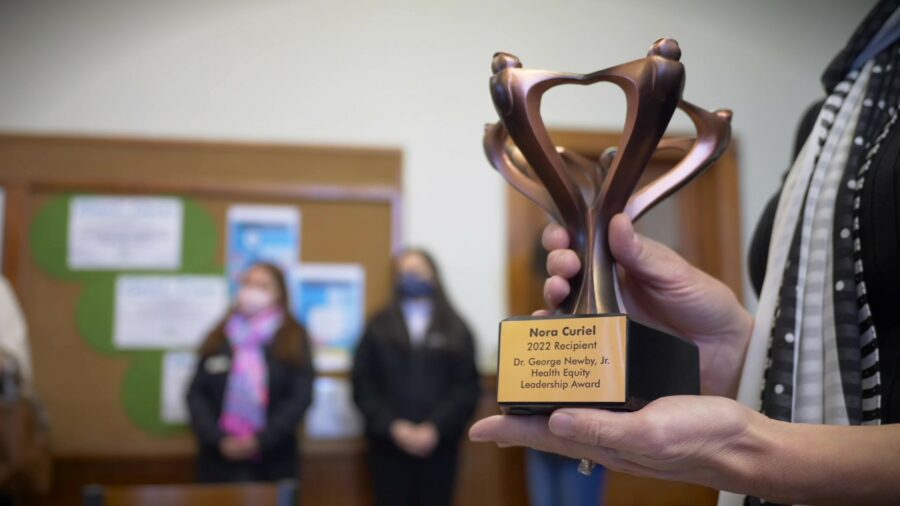 Felicitaciones a Nora Curiel!
La Fundación Mary Black ha anunciado hoy que ha elegido a Nora Curiel, de PASOs Spartanburg, como destinataria de su premio inaugural al Liderazgo en Equidad de Salud Dr. George Newby Jr.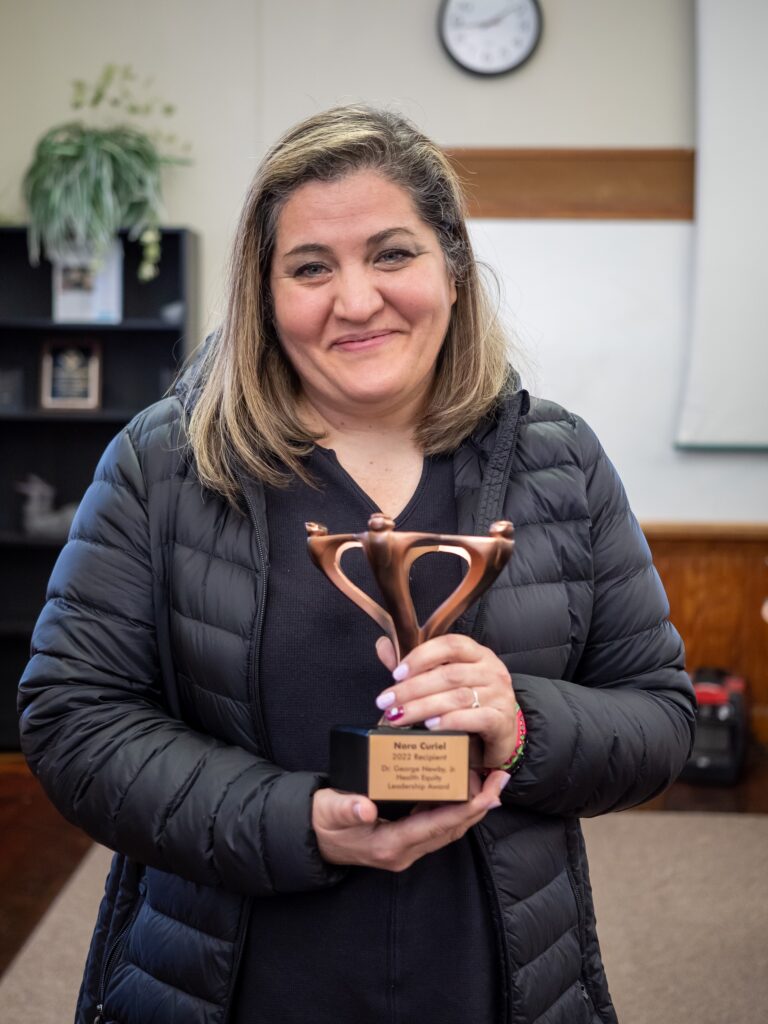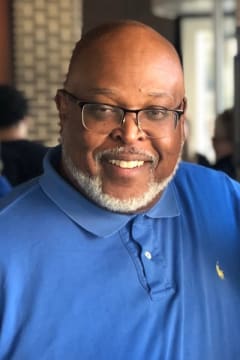 Dr. George Newby Jr.
El premio se creó en memoria del Dr. George Newby Jr., director anterior general de ReGenesis Health Care y profesor de salud comunitaria en USC Upstate. "George fue un gran amigo y colega que dedicó su vida a garantizar cuidado de salud accesible para todas las personas, pero especialmente para aquellas que tradicionalmente se han dejado atrás o han sido marginadas", dijo Molly Talbot-Metz, Presidenta & Directora Ejecutiva de la Fundación Mary Black. El Dr. Newby murió a causa del virus COVID en octubre del 2020, antes de que estuviera disponible la vacuna.
El premio fue creado por la Fundación para rendir homenaje al Dr. Newby y para reconocer a una persona u organización que trabaja para promover la equidad en la salud, garantizando que todas las personas del condado de Spartanburg tengan acceso a oportunidades de salud y bienestar, independientemente de quiénes sean o dónde vivan.
Apoyando a la comunidad latina
Nora Curiel es la coordinadora de PASOs Spartanburg, una organización que apoya a la comunidad latina con educación, abogacía y desarrollo de liderazgo. Según la directora ejecutiva del Centro de Recursos para Familias de Upstate (Upstate Family Resource Center), Kelley Ezell, quien nominó a Nora,
Nora Curiel ha desarrollado y dirigido estratégicamente un equipo de promotoras de salud para llenar brechas en nuestra comunidad al conectar a las familias con los recursos necesarios… Se ha ganado la confianza y el respeto de aquellos con los que colabora.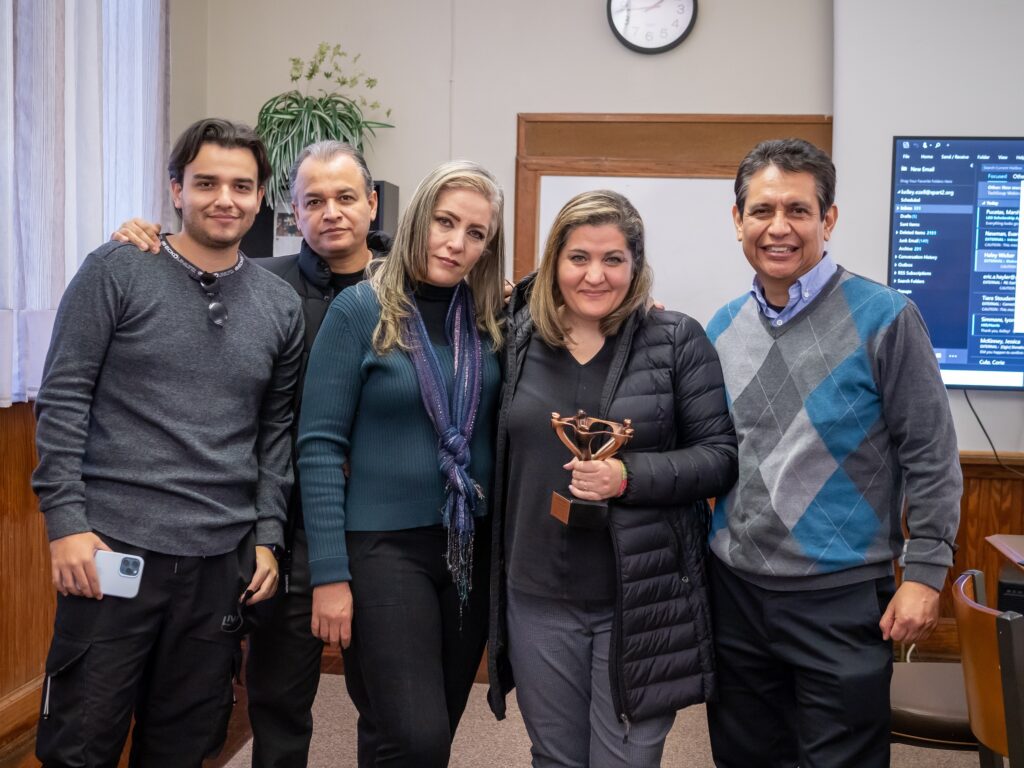 El Premio al Liderazgo en Equidad de Salud Dr. George Newby Jr. incluye una subvención de $25 000 sin restricciones que Nora ha destinado a apoyar a PASOs de Spartanburg, al Centro de Recursos para Familias de Upstate y a HALTER.
Contrataciones a las nominadas!
"La Fundación Mary Black se sintió inspirada por las extraordinarias candidaturas que recibimos para el premio inaugural al Liderazgo en Equidad de Salud Dr. George Newby Jr.", dijo Talbot-Metz.
Aunque solo podíamos seleccionar a una persona para el premio, el increíble trabajo que se está realizando para avanzar en la equidad de salud en nuestra comunidad es algo que hay que celebrar.
Los otros nominados fueron:
Bloom Upstate

Children and Choices

Deb Foreman, Uplift Outreach Center

Institute for Child Success

Kitta Cates, Healthy Smiles

Luther Norman, Youth Sports Bureau USA

Mt. Moriah Baptist Church

Piedmont Care

Project Hope Foundation

SC Infant Mental Health Association

Spartanburg County First Steps

 

SRHS Nurse Family Partnership

The Link at School District One
La Fundación Mary Black buscará candidaturas para el premio de 2023 a finales de este año. Para más información, visite www.maryblackfoundation.org.